By CREUSS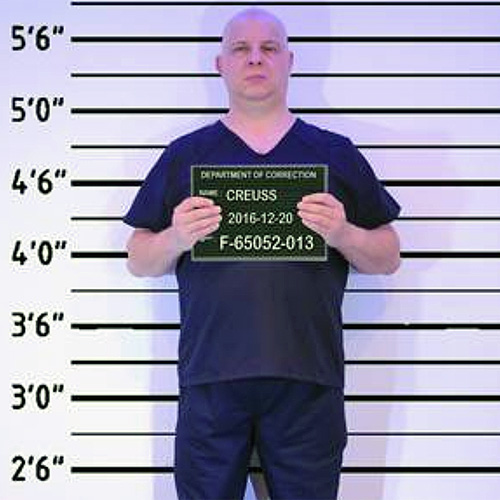 Where am I?
What happened?
I have no idea…
I open my eyes, but it only comes to total darkness.
I try to remember what happened before…
I can't…
Later, may be hours later, some tiny bits come back to my mind.
I am a soldier. I 've been serving for 5 years now…
We were on a night leave, having some fun in a café, drinking much…
There was a battle in the café, and we fought against civilians.
Suddenly, I remember I fell on the table, probably hit and drunk.
Then, nothing…
I try to explore how I am, as I can't see at all.
I am naked, totally naked…
My hands are shackled, I can feel heavy metal rings at my wrists. They are chained to the wall, but leave me some movement. My legs are bound too, with metal rings too, and chains. So is my neck…
I am bound to this wall, so I can't move that much, just enough to be slightly more comfortable, if comfort is existing here…