Those who enjoy male erotic artwork will want to check out "TAPSTUDS: The Galactic Edition" — an oversized, 80 page, adults-only graphic novel in hardcover with script and art direction by Dale Lazarov and linework and colors by Dustin Craig. It's published by Sticky Graphic Novels, a publisher of wordless, gay, character-based, sex-positive graphic novels.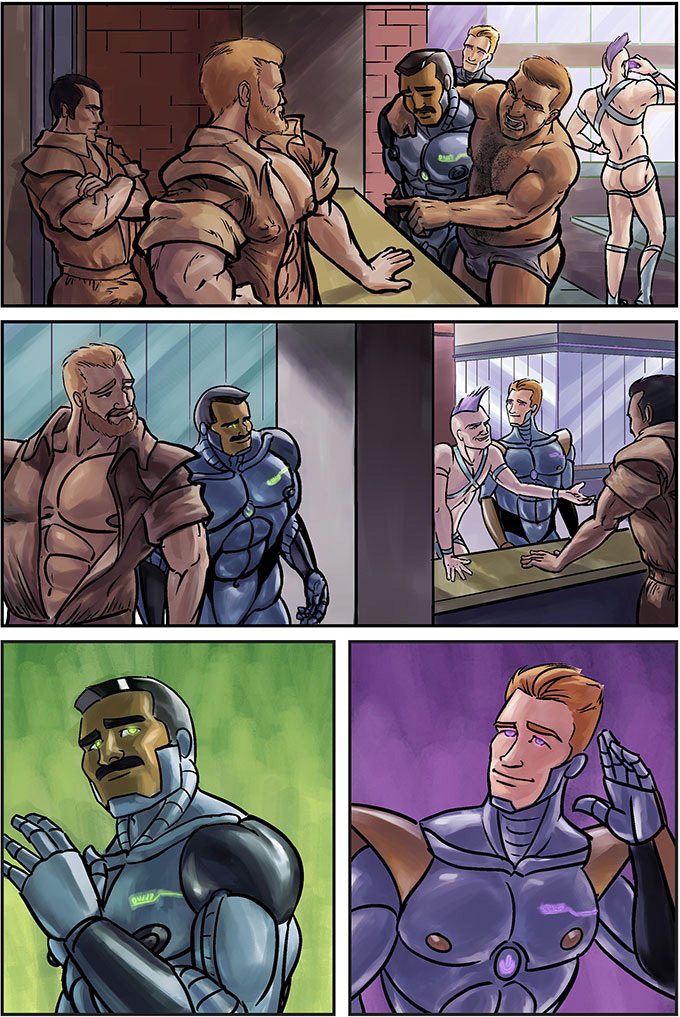 TAPSTUDS adds sci-fi thrills in three stories of carnality and sweetness:
An Earth military envoy and a Space Elizabethan king exchange pleasantries as part of their contractual negotiations, establishing relations through courtly manners—and private ministrations — in "Sexual Diplomacy"!
A time-traveler who enjoys men from different cultures and time periods stops in fin de siècle Paris — and a dapper, beardy steampunk scientist shows up in his gaydar. Experimental hypotheses are tested and monocles get popped in "Chronof*c|<1ng"!
Two "Love Machines" must be taken to the homoerotic sexbot repairman shop. Why did they stop working? D4dd7 and QTbo7 don't get from their owners what they really want to go with their sexuality – and can get from each other!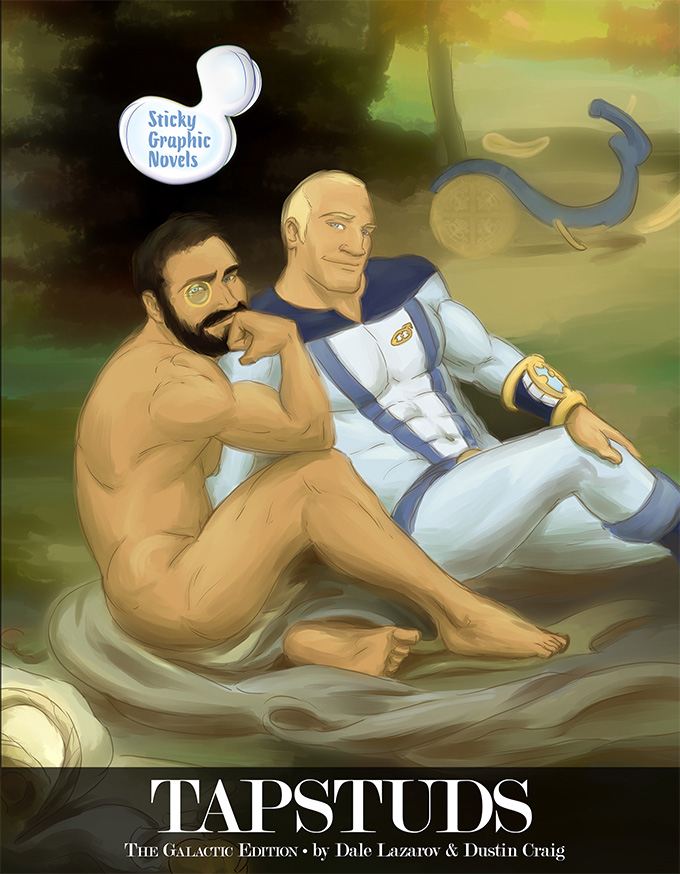 It does not appear that there is any bondage involved, but the artwork looks really cool nonetheless! To check this out, visit these links:
TAPSTUDS Kickstarter campaign is here
Official Sticky Graphic Novels website is here
The images shown above are used with permission of the publisher.