Bound Gods is at the Russian River for an outdoors shoot! Madman Ricky Sinz torments innocent campers deep in the woods.
Featuring Ricky Sinz, Tyler Alexander, Morgan Black, Logan Vaughn
KinkMen is proud to present a Bound Gods feature movie. In a dark story of lust and betrayal, Tyler Alexander's father has just passed so his father's long-time friend and business partner, Morgan Black, takes him on a retreat to the family's cabin deep in the woods in order to hand over his portion of the family business. As the two reminisce Morgan can't help but fantasize about the college stud. Little do they know that a madman Ricky Sinz is prowling these same woods.
He's already taken a rogue camper's ass as his prize with a hard beating and fucking that left the camper, Logan Vaughn, exhausted and covered in cum. Now, as Morgan watches Tyler jacking off in the shower Ricky waits in the shadows for his time to strike.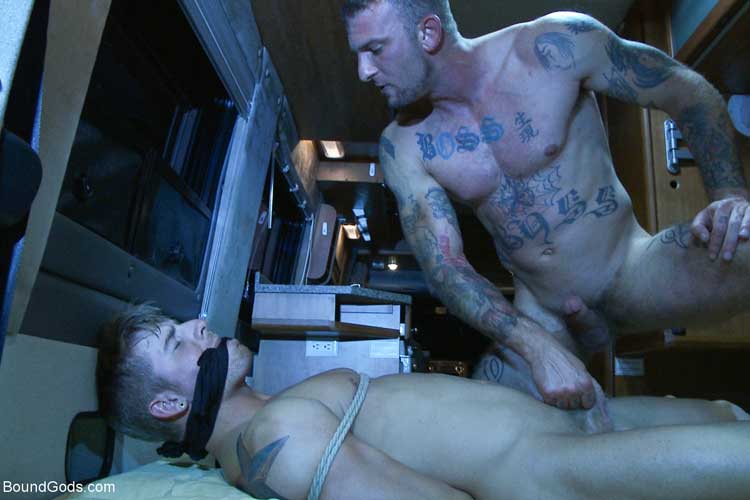 Subscribe to KinkMen – get six gay BDSM sites for one price