Speaking of outdoor bondage, check out what happens to Dirk Wakefield over at Men On Edge: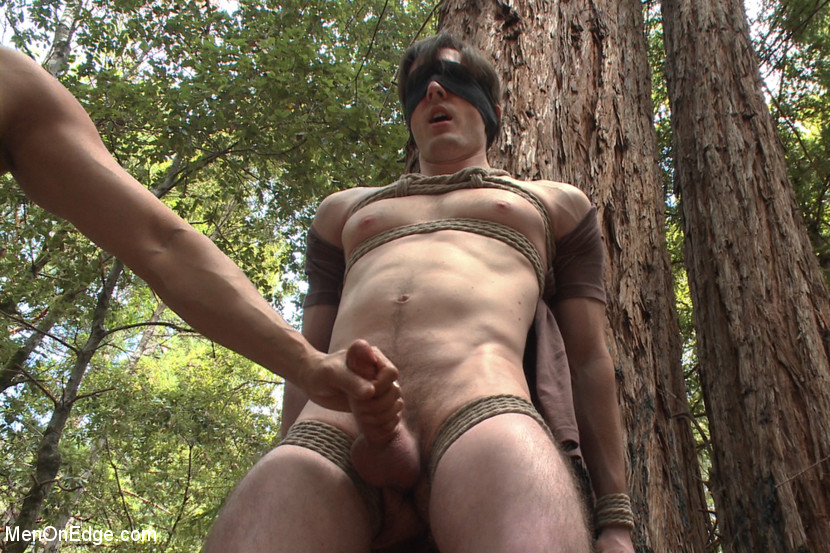 Van is walking through the woods when he finds bound hunk Dirk Wakefield tied to a tree with a blindfold around his eyes. Dirk is stripped naked in the middle of the woods as Van begins teasing his cock. After a few edges, Dirk's legs are lifted off the ground as Dirk helplessly dangles from the tree, begging to cum. His arms and legs are tied up and spread apart as Dirk lays in the dirt with his hard cock between his legs. A prostate massager is shoved up the stud's hairy hole while his cock is edged again and again until he finally shoots his load all over himself.
Free video preview here.
See the latest from Men On Edge here
30 Minutes of Torment here
See all the KinkMen male BDSM sites here