Here's another vintage shoot available from KinkMen. Morgan Black makes a bondage house call a for very nervous Blake Daniels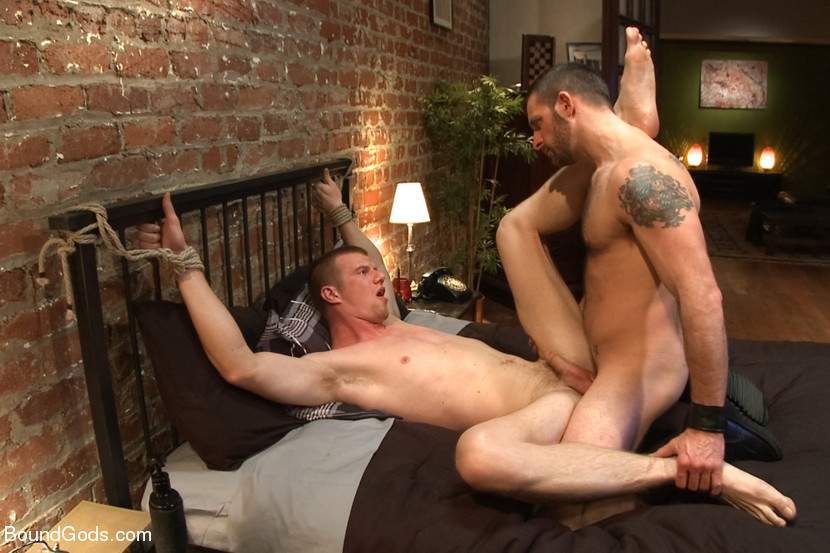 Blake Daniels has a session planned with a hot daddy, and he's pretty nervous about it. When he answers the door to find Morgan Black, he's put in his place immediately. Morgan makes Blake strip down and worship the master's boots and leather jock. When Blake grows too eager, Morgan drags him by the ear to the kitchen and explains to him the finer points of BDSM as he ties Blake to a chair and makes him suck his cock.
Next Morgan flogs Blake harder than he's ever taken it before. As a reward, Morgan fucks Blake's ass where he stands. Tied down to the bed, Morgan gives Blake the electric butt plug, causing him to squirm and flex in the bed. Blake proves himself once more and gets another hard fuck from the Master, plus he gets a load on his face.
To see all the videos like this, subscribe to KinkMen
This specific video is HERE