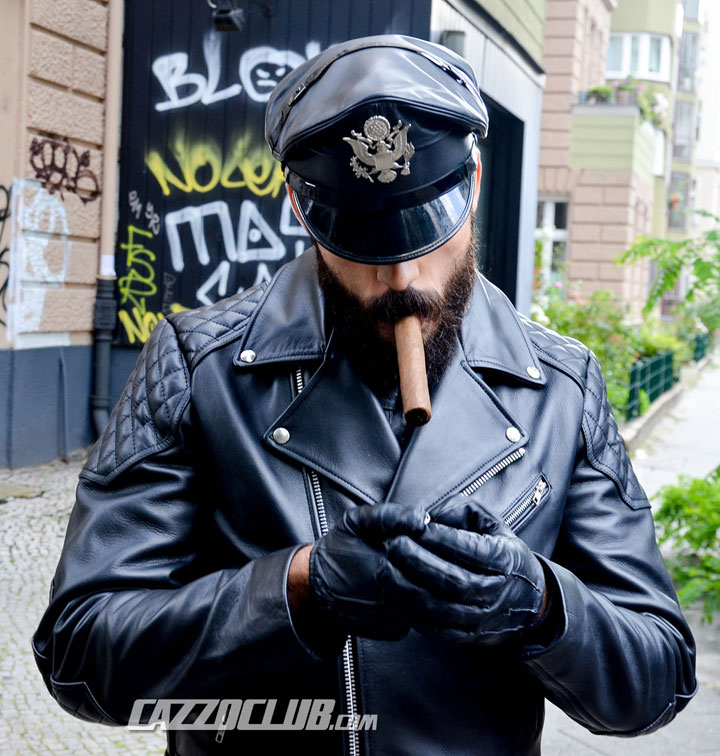 For the Italian leather stallion leather Big Wolf, his cigar is like a second cock. Before he fucks guys with his horny giant piston, he insists they indulge in the burning part between his lips. Here comes the Scottish fuckpig Axl Black. When the master in his sharp leather outfit ignites the cigar and contemptuously blows out the smoke, the slave is immediately aware of what kind of guy he's got: tough, relentless. And the smoke taste always stays in the mouth, no matter if he rams his cock in the throat of the little pig, or if the horny sweaty armpits are licked clean, or the slave spits into the snout. The greedy Scot looks into the embers and knows that he is now only property. He has never been so horny.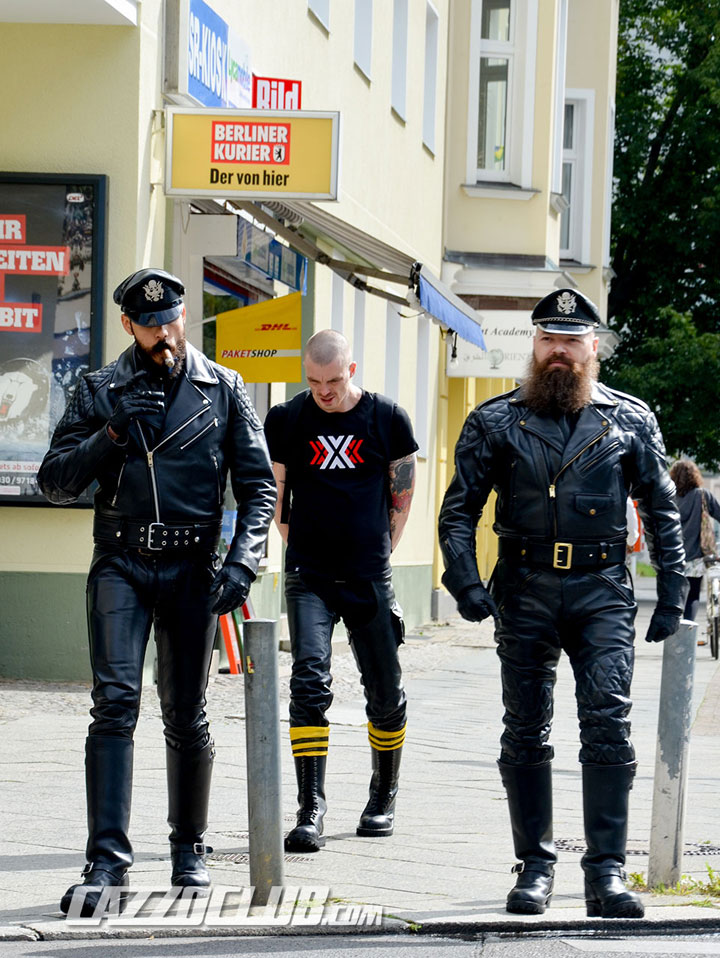 Title of this shoot: Leather Big Wolf vs Axl Black
See more like this at CazzoClub
Keywords: leather, daddy, hairy, smoking, domination, tattoos, licking, nipples, armpits, sucking, cigars
Models in this shoot: Leather Big Wolf, Axl Black
More like this at Cazzo Club
Here is a German Description (apologies for any grammatical errors):
Seine Zigarre ist f¸r den italienischen Lederhengst Leather Big Wolf wie ein zweiter Schwanz. Bevor er den Jungs mit seinem geilen Riesenkolben reihenweise die ƒrsche kaputt fickt, macht er sie mit dem brennenden Teil zwischen seinen Lippen erstmal so richtig l‰ufig. Keiner ist ihm dabei so hˆrig wie die schottische Glatzensau Axl. Wenn sich der Master in seiner scharfen Ledermontur die Zigarre anz¸ndet und ver‰chtlich den Rauch ausbl‰st, wird dem Sklaven sofort bewusst, an was f¸r eine Sorte Kerl er geraten ist: knallhart, unerbittlich, dauergeil. Und das qualmende Teil bleibt immer in der Fresse, egal ob er der kleinen Drecksau den Fickpr¸gel in den Hals rammt, sich die geilen verschwitzten Achseln sauber lecken l‰sst, oder dem Sklaven ins Maul rotzt. Der gierige Schotte blickt in die Glut und weifl, dass er aus der Nummer nicht mehr rauskommt, dass er jetzt nur noch Eigentum ist. Er war noch nie so geil.