There's a new eBook available from Bob Wingate, featuring some of the hottest stories from the New York Bondage Club newsletter and Bob's popular vintage print magazine Bound & Gagged. The eBook is called "Spreadeagle Tales" and is available from Amazon: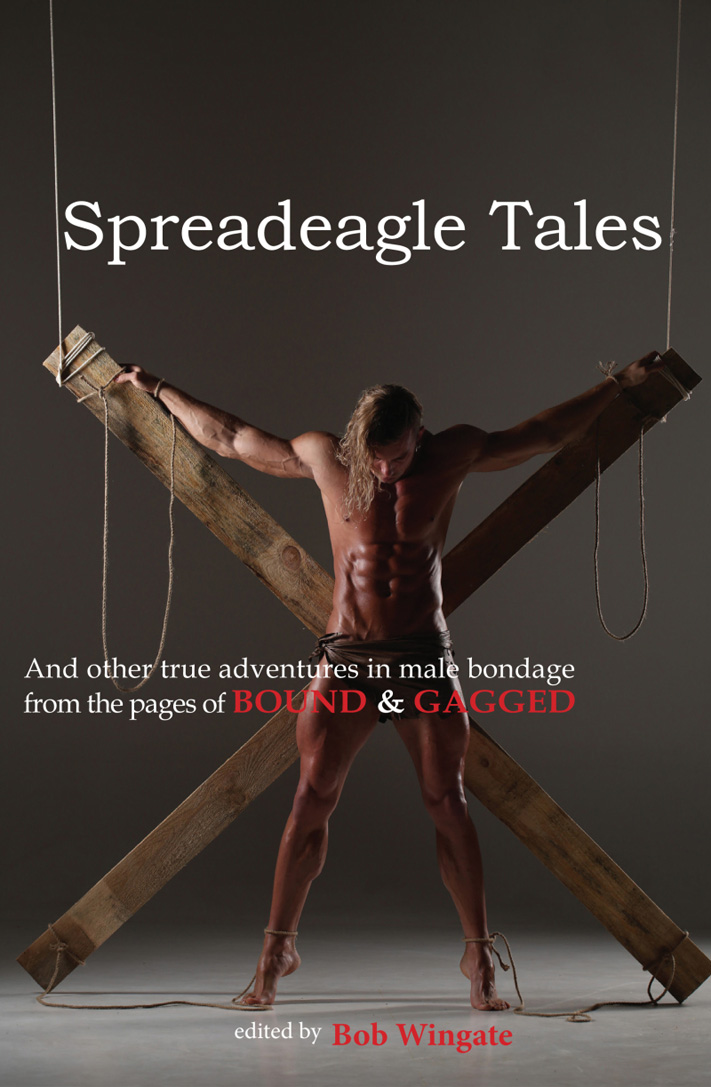 "Spreadeagle Tales includes 18 tales from the newsletter I put out for the New York Bondage Club, which I founded in 1984, plus eight more great stories from the magazine — readers' favorites and my own. It also includes an introduction by me about how the club and the magazine came into being," Bob said in an email announcement. "A second eBook, 'Natural Slave,' will be coming out in the next month."
You can get on Bob's mailing list by writing him at bob@boundandgagged.com with the words "Put me on your mailing list" on the subject line. You can also write Bob at that address with any questions.
Also check out Bob's blog, Bobwingate.com. After a hiatus of several years, he has recently started posting on it again!