In "Bullies & Victims, Volume 2," now available as an eBook from Bob Wingate, Brad has beaten and humiliated Bobby's cousin Tony in an attempt to turn him into his second slave. He has forced Bobby to participate, and even intimated to Tony that the whole thing was Bobby's plan. There's no question that Tony will seek revenge, or that he'll bring along his own best buddy, a scary scrapper named Kyle, to carry it out. Everything comes to a head at a BDSM Christmas party to end all BDSM Christmas parties. Or seems to. Because things get much worse for Bobby after that.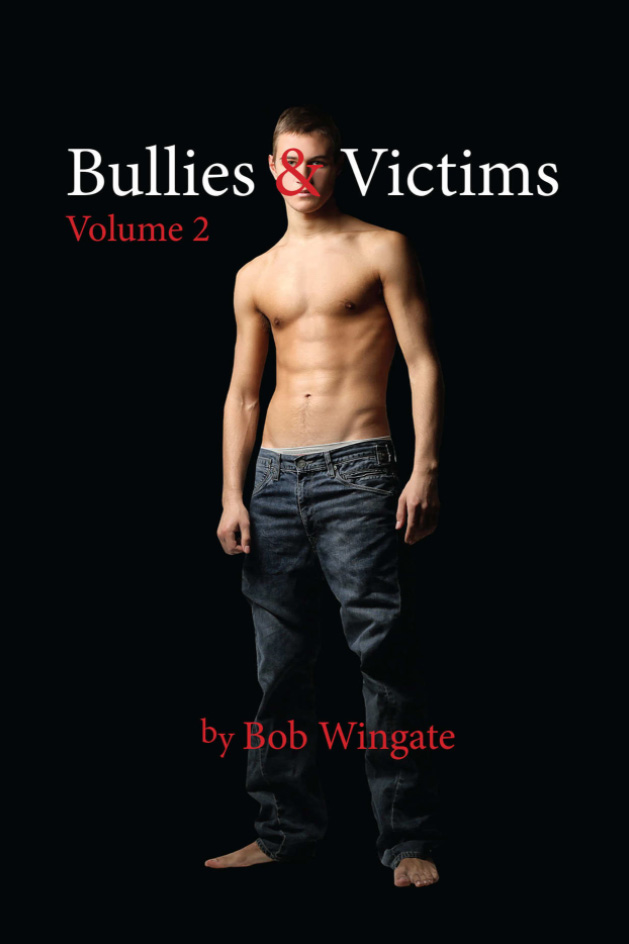 Bullies & Victims, Volume 2 is available here
Bullies & Victims, Volume 1 available here
Note that these are Kindle Edition books, but you don't have to have a Kindle to read them.
For more frequent updates from Bob Wingate, visit his website, Bobwingate.com.
AND, Bound & Gagged videos are available as bonus content at Kink.com