For those who are in Palm Springs, LeatherSex Conversations, presented by the Desert Fetish Authority, are held the first Friday of every month. On Friday, Dec. 6, 2019, Mark I. Chester will present "Street Sex Photos and Other Perversions," which is described by organizers as 40-plus years of images from San Francisco's gay radical sex underground.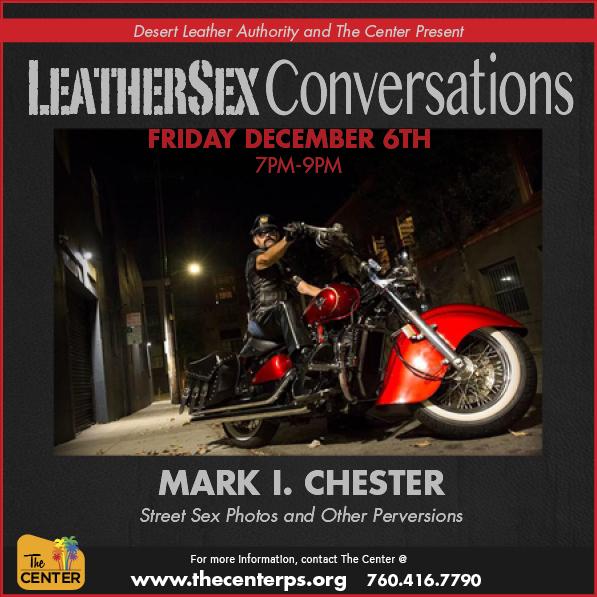 "Mark I. Chester's work work is politically provocative, artistically taboo and socially conscious," an announcement from the Desert Fetish Authority says. "In documenting his life, Mark has also documented these tumultuous times in San Francisco, giving a glimpse of the people and times that we have lived through. One focus of this presentation will be Mark's new project, Street Sex Photos, which documents gay men being sexual on the streets of South of Market in San Francisco."
The presentation will take place Friday, Dec. 6, 2019, from 7-9 p.m. at the LGBT Center of the Desert. It's not to be missed, if you are in Palm Springs!
Details on the event available here.
Desert Fetish Authority official site here