As the year comes to a close, it is nice to reflect upon those we have lost. Among them is the beloved Andrew Harwin, who was a longtime leather activist, a member of Delta and the Chicago Hellfire Club, and one of the organizers of New York City's annual Folsom Street East.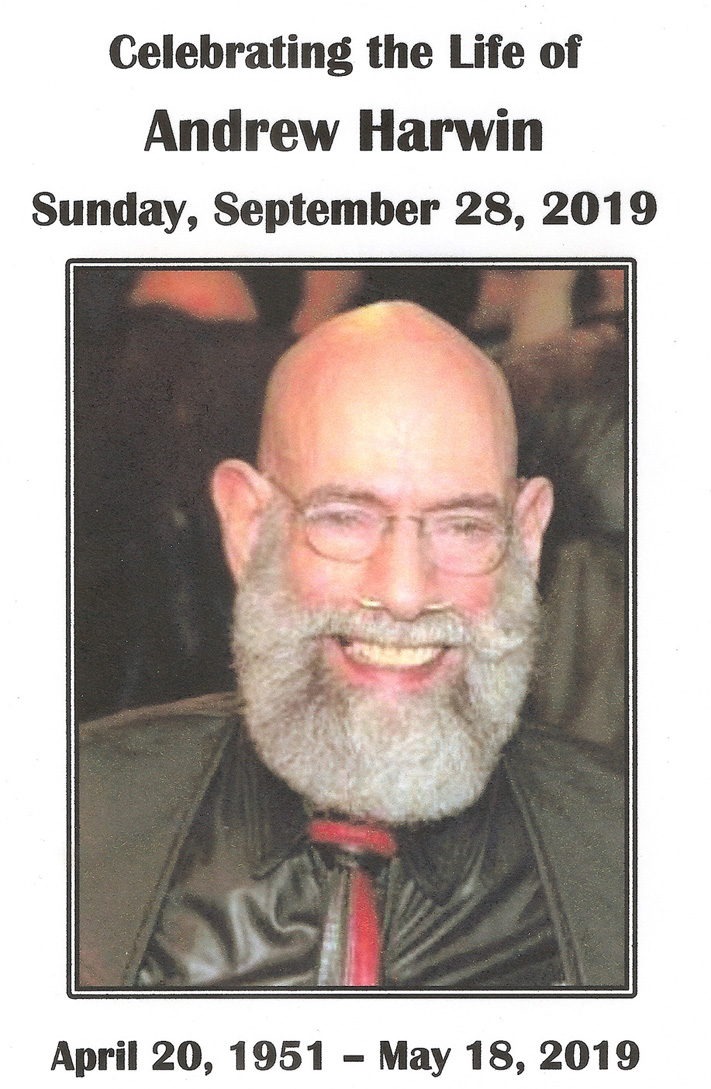 Andrew died in May of this year, and on Sept 28, a beautiful gathering was held at the LGBT Community Center here in New York to celebrate his life. The service was lovingly organized by his friend Matthew and attended by dozens of people whose lives Andrew touched over the years — many of whom wore leather and/or club colors. Andrew's own well-worn vests, adorned with his patches from CHC/Inferno and Delta, were hung for all to see. A photo collage and objects from Andrew's home were also set out. A portion of a video interview with Andrew was shown, and a musician played some of Andrew's favorite music, on soprano saxophone and flute. Several participants read poetry. The celebration concluded with a champagne toast.
Movingly, a number of people who knew Andrew particularly well shared their thoughts and feelings, and even more stories began to flow during the open sharing portion of the afternoon. So many had stories and anecdotes to share. We laughed, we cried and we reflected upon the life of our beloved friend.