Here are more pitures from The Sneaker Boy: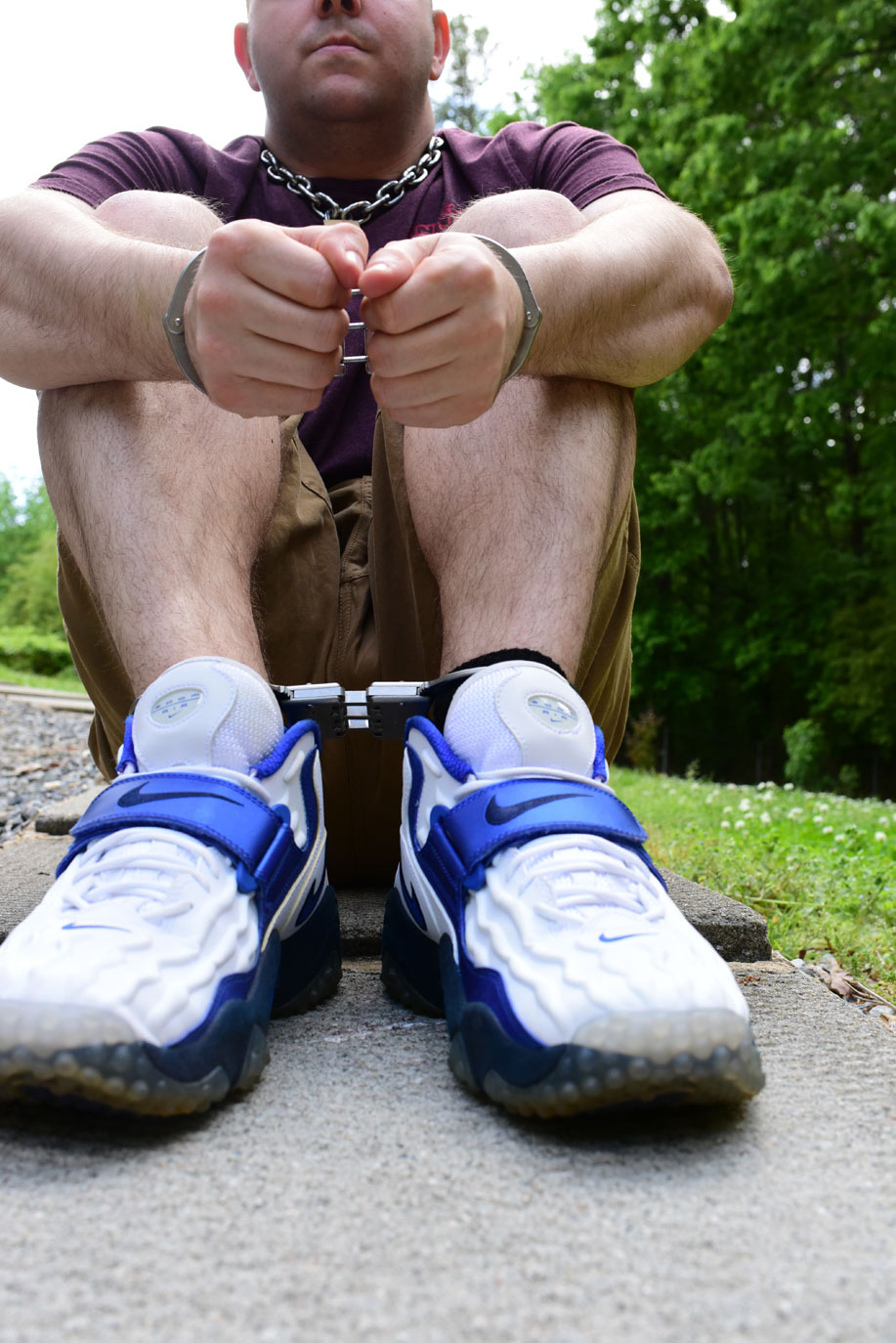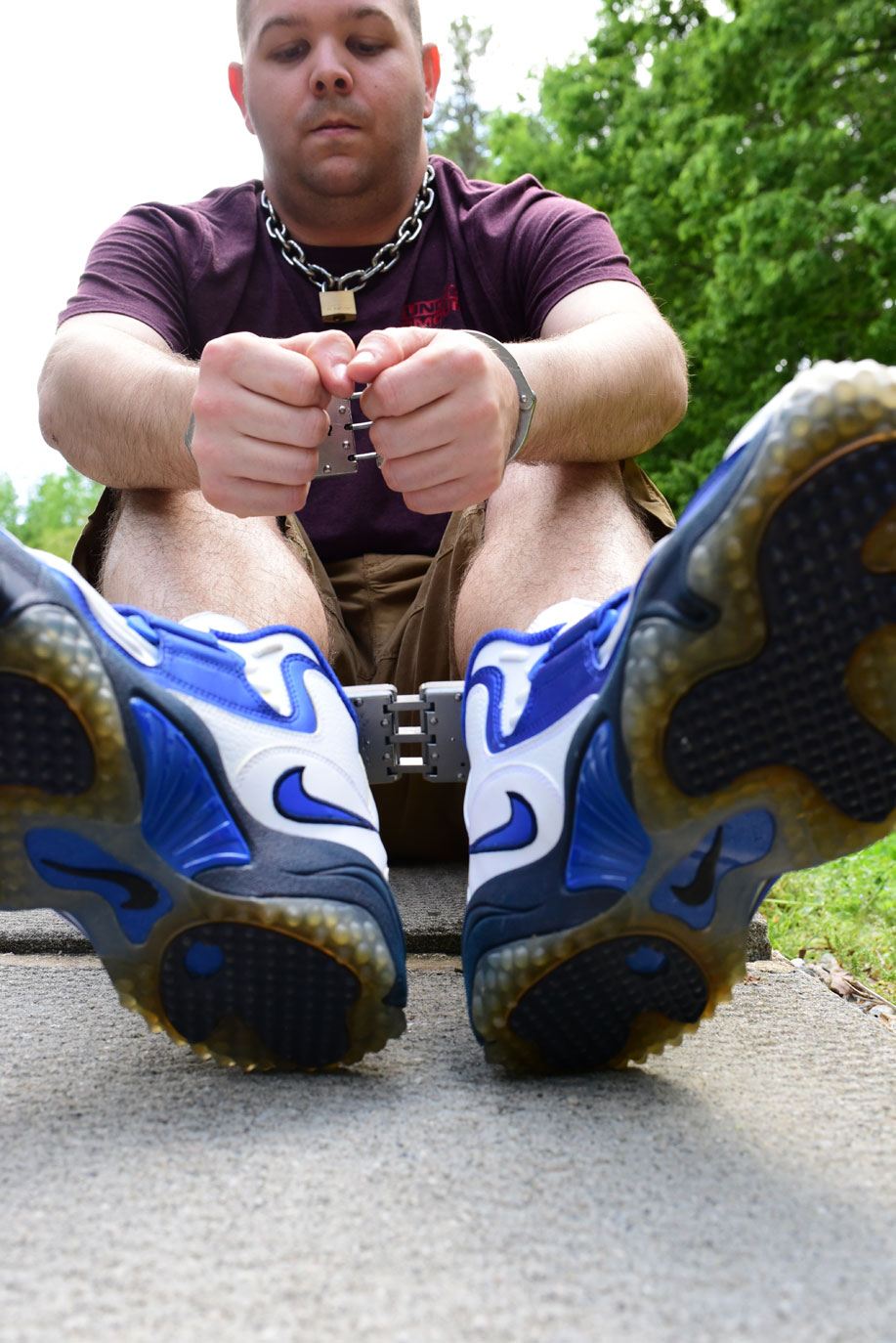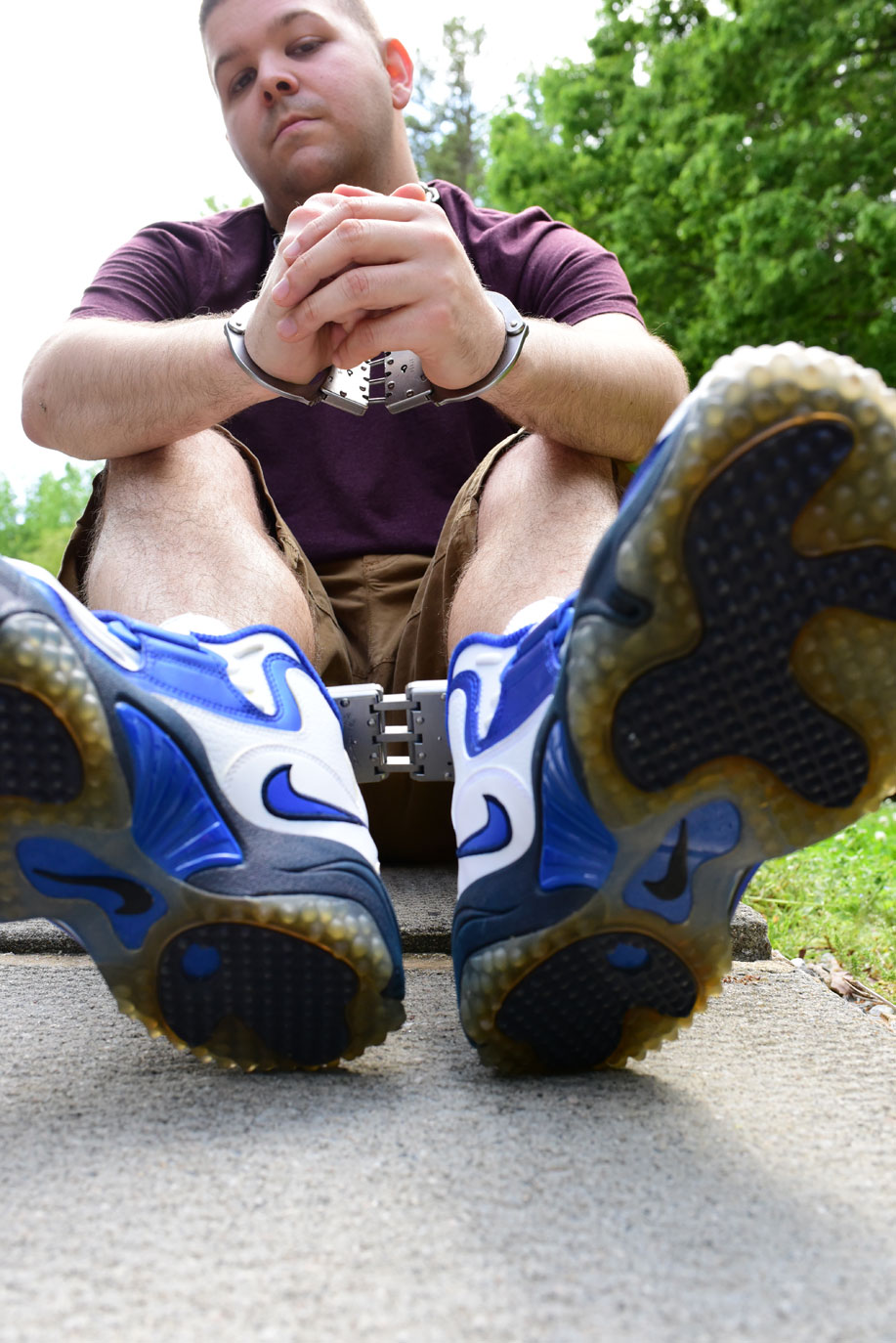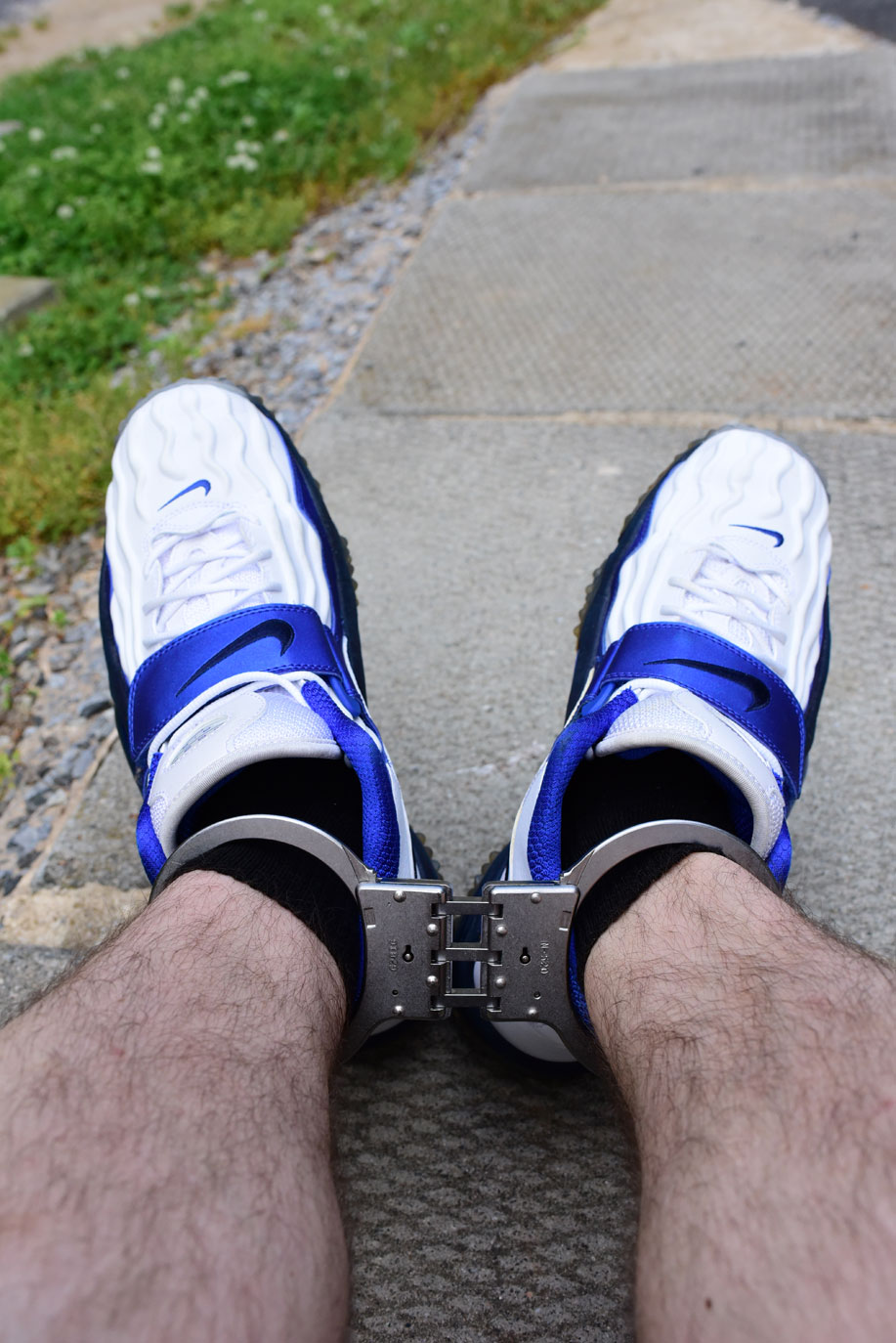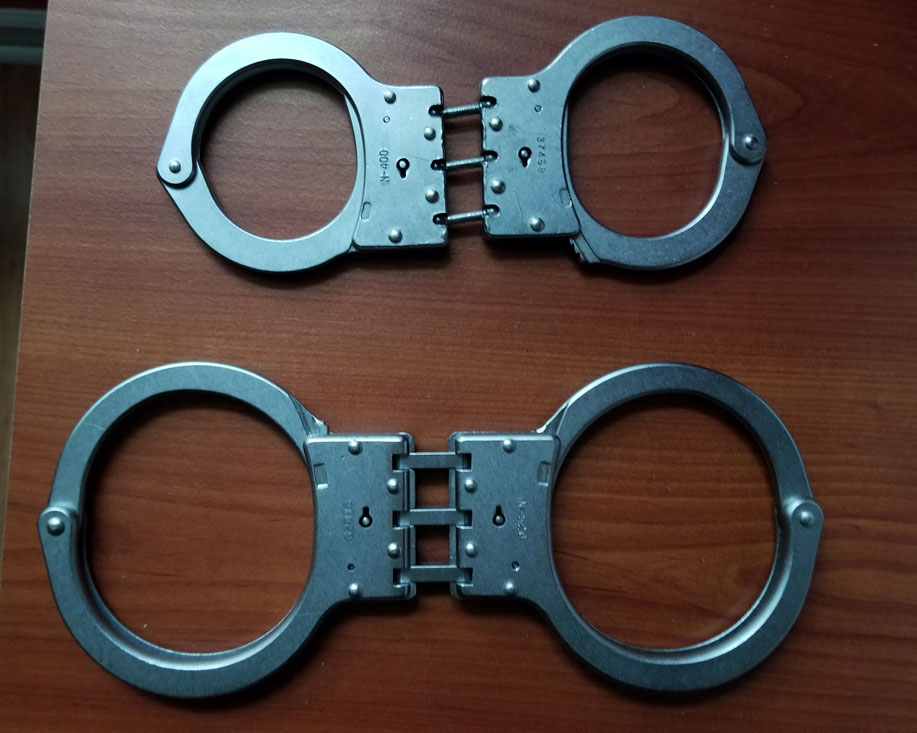 The Sneaker Boy writes,
"I recently got in a pair of cuffs I had been trying to find for a while, American Handcuff N-520. These cuffs are oversized hinged handcuffs, intended for large prisoners, but also great for use as a hobble. One of the photos shows them next to a pair of N-400, the standard AHC hinged cuffs."
Thanks for the hot pictures, Sneaker Boy!
See more from The Sneaker Boy here — and also find him on Twitter and Tumblr