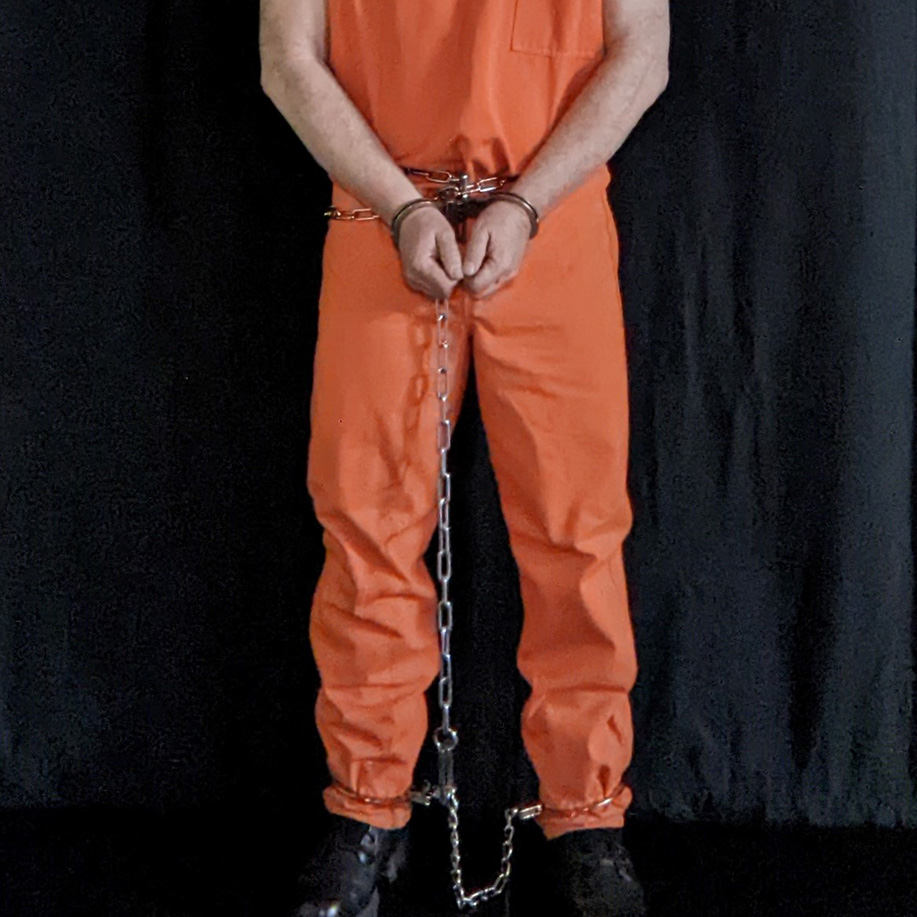 By socalbd
"Stay put," Dan said. "Remain on your knees with your hands behind your back."
With those instructions I stayed where I was kneeling in the dungeon. I could hear Dan behind me moving around. When he came back to me he once again threw the transport hood over me and plunged me into darkness.
More sounds came from around me over the next few minutes. I could hear a door open here and there and movement of heavy items yet I had no idea what Dan was preparing for my punishment.
Eventually he returned to me placing leather cuffs on my wrists and ankles. He ordered me to stand up and guided me through the dungeon. My feet felt the cold concrete of what I thought was the cell since it was the only space so far I had been in that was not gym flooring under my feet.