By SockgaggedJason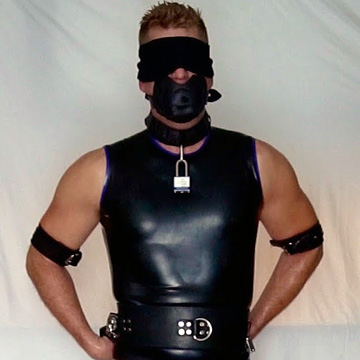 Shortly after I moved to California, I had my first bondage role play experience. It was with an attractive motorcycle guy named Eric. Both of us were young men, I was 23 at the time and he was 25. We met on a website and worked out the details of the fantasy role play when we determined we were cool. He wanted to be the "top," he said he didn't bottom. I accepted.
He came over one weekend night and roleplayed as if he was robbing my apartment, catching me asleep. I had left the front door unlocked so he could walk in. Because we both liked sports gear, I had suited up in football pants and a jersey. He came over in his full motorcycle racing leathers including tight fitting leather race gloves.
He "surprised" me in my sleep and handcuffed me quickly so he could get the scene situated. I got an erection the moment those cuffs were snapped around my wrists. He "warned" me to stay quiet, or else.