By Cutieboy90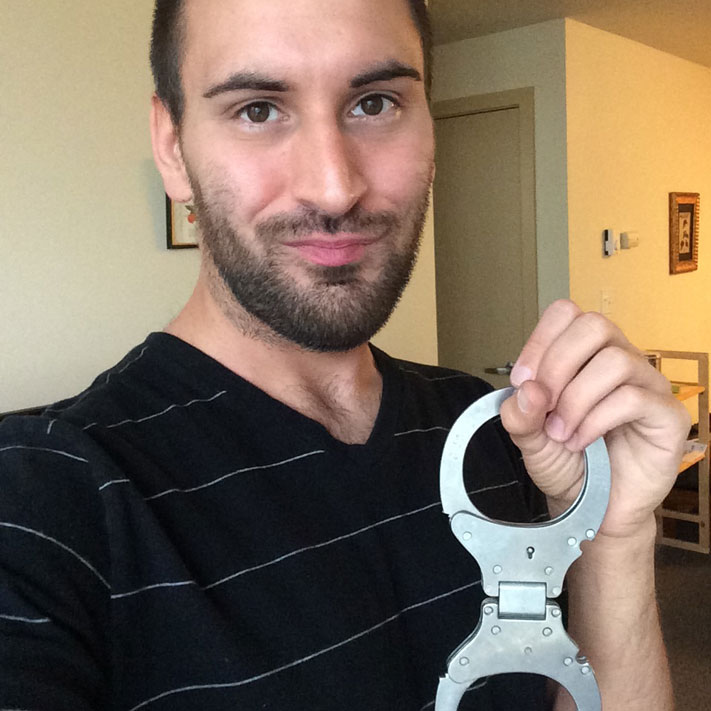 Come to Whistler, they said. It'll be fun, they said.
Mitch grunted in frustration as he replayed the events of the last several days in his mind. He and his friends were avid skiers, so when they offered a week-long stay at Whistler, Mitch had of course taken them up on it. What he didn't think about, though he now realized he should have, was payment. Mitch groaned. His body was sore. No, not from hours of black diamond runs, not at all. But from being left hogtied on the couch all day.
He was in his full gear, compression layers, long underwear, ski bib, a sweater, and parka. His thick socks, scarf, hat, and gloves were on too, as well as his goggles and boots. It looked hot as hell, and he certainly was. His hands were tied behind his back, with a simple chest harness. His feet were drawn up as tight as the thick layers of clothing allowed, and tied off to the harness. A rank sweaty sock had been stuffed in his mouth and tied in with another pair, compliments of his buds. The back of the gag was tied back to his boots, forcing his body into an uncomfortable arch.