Check out these pictures from our friend Cutieboy90: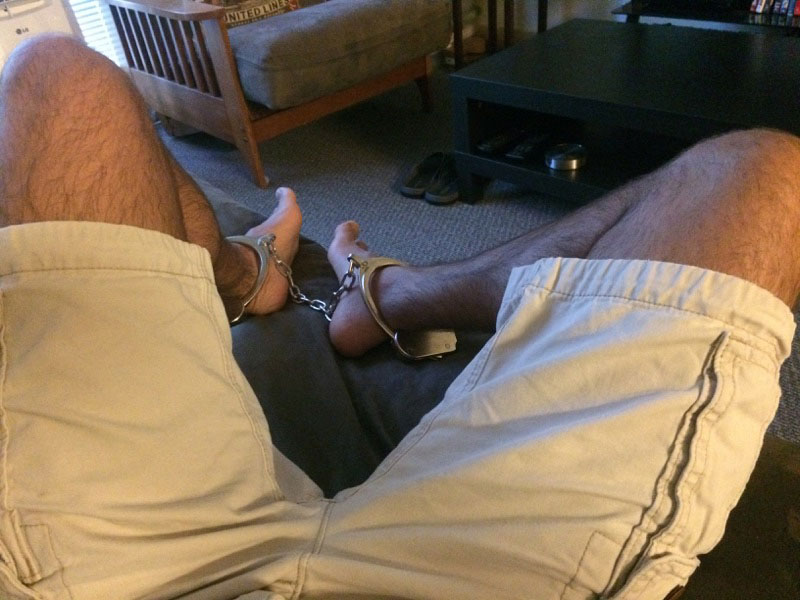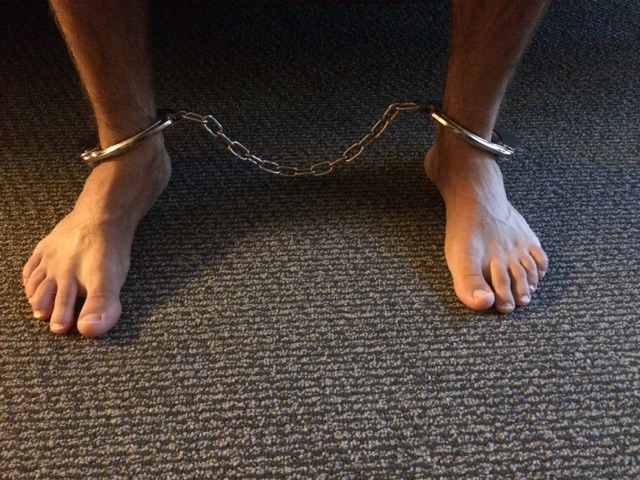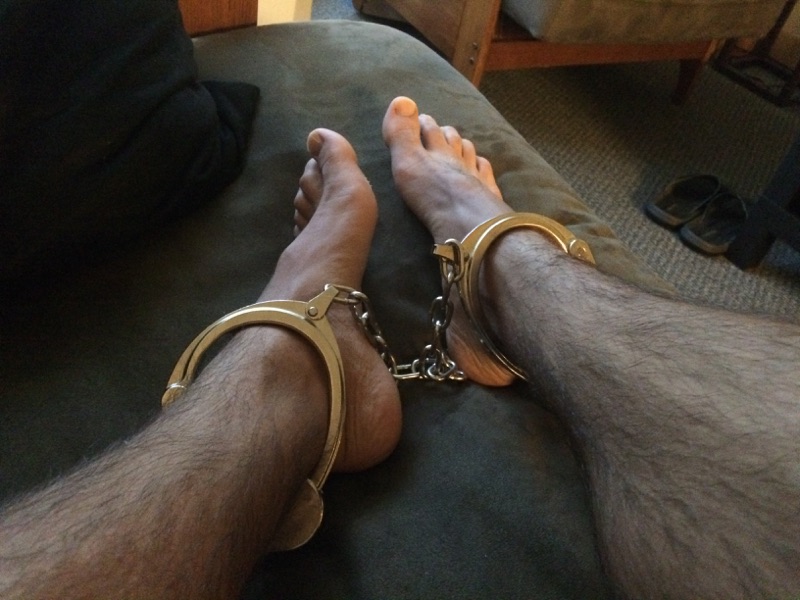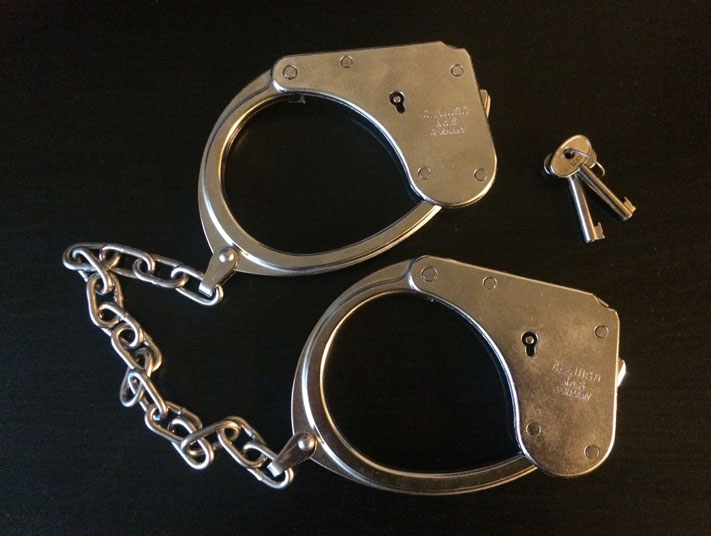 Cutieboy90 writes:
"These are with the oh-so-lovely Clejuso Model 8 legcuffs. I had gotten these cuffs some time before, and on this day I decided to break them (and myself) in properly. So I wore them during the day around my apartment while I did dishes, laundry and other housekeeping chores. They were a bit hobbling, but I got used it after a while and the second day was a little easier than the first."
Thanks for the pictures, and information, Cutieboy90! And always remember, another thing you and others can do, is read stories in the Prison Library while leg cuffed or otherwise locked up!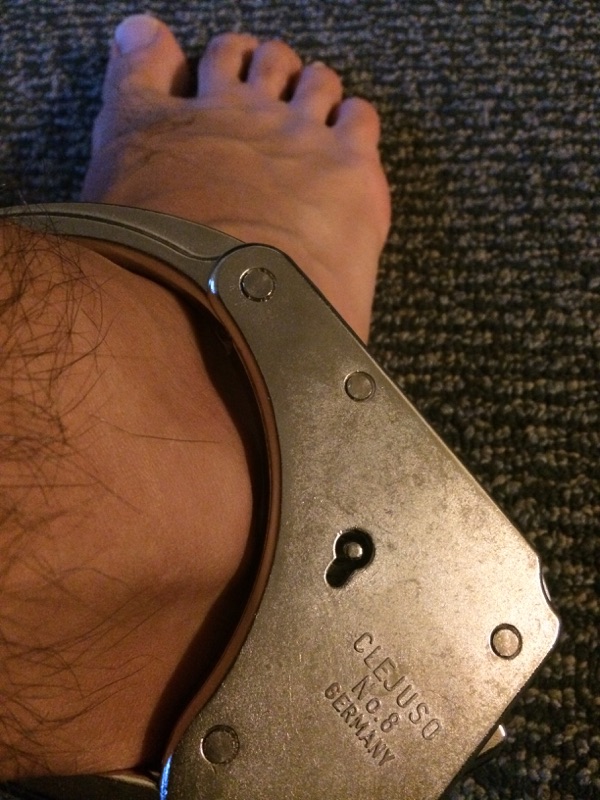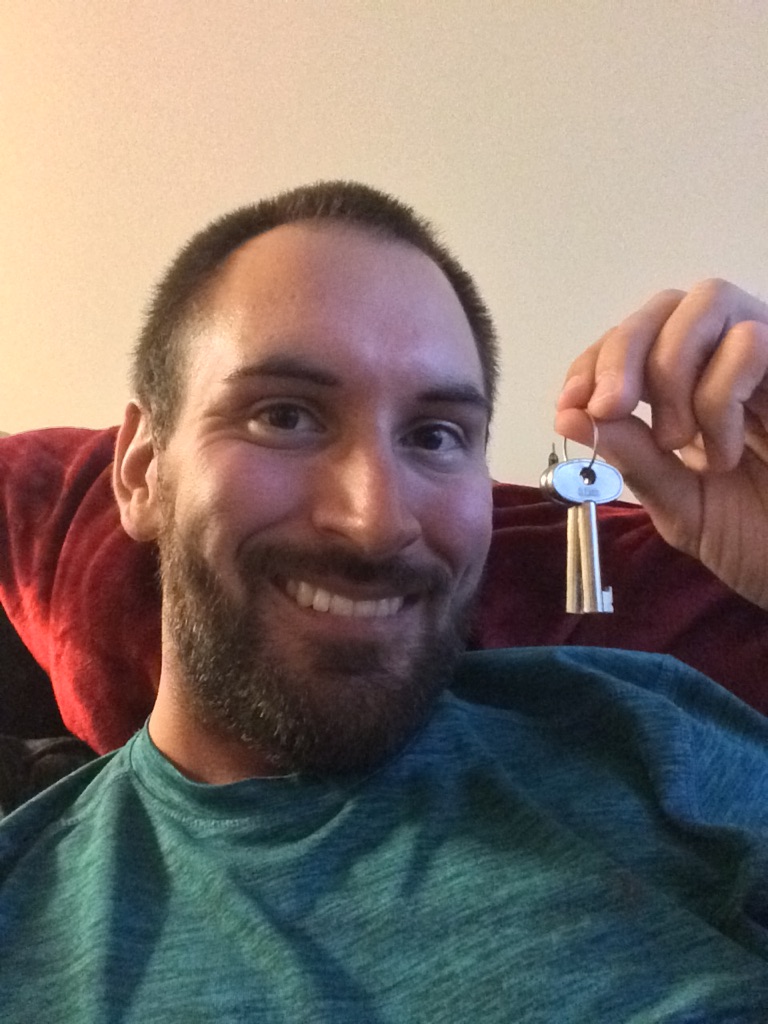 To read bondage stories and chastity device reviews by Cutieboy90, click here.