Check out these scenes from 'Life is Not Fair,' a video that Bound Gods did a few years back but is still available to subscribers: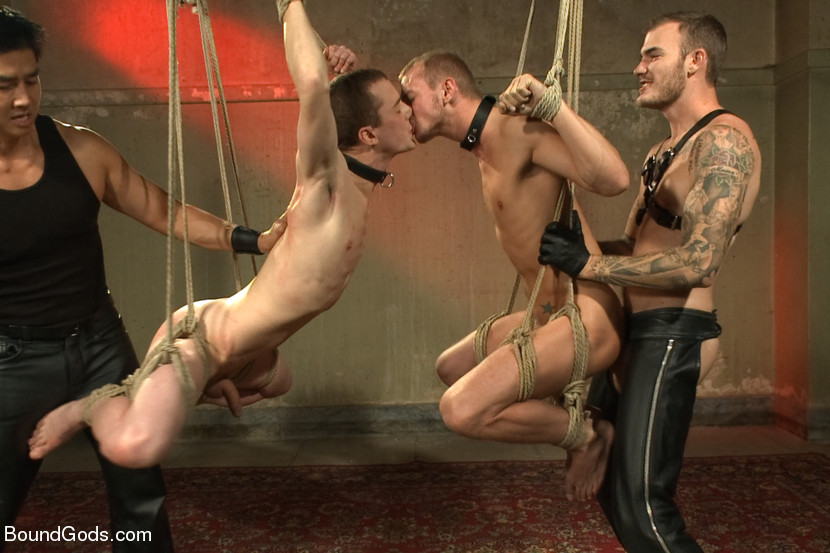 Christian Wilde has two new captives today, and he's ready to push them to the limit. Randall and Holden are in chastity devices and their cocks are aching to get out. Christian gives them the crop and applies clover clamps all over their bodies. The subs are then tested with more extreme measures, enduring a whipping from the single-tail and an electric shock from a cattle prod. The prisoners are both suspended and fucked in bondage by Christian's massive cock. Randall is made to cum on his dom's feet and licks up the mess. Christian blows his hot load in their spider-gagged mouths.
Van Darkholme says:
There are many nice moments in this live shoot. I've decided not to edit much of it, risking the complaints about it being long and slow. This is for those who enjoy the live shoot for its entirety and for the others, there's the fast forward button.
Sincerely,
Van
To see this video, click here
The newest videos from Bound Gods are here
30 Minutes of Torment here
See all the KinkMen male BDSM sites here