A set of three illustrated books called "The Estate" by Leo Ravenswood (of blessed memory) has just come up on eBay. A friend of a friend is moving and has decided to part with this collection, and pictures from the portfolio are shown here: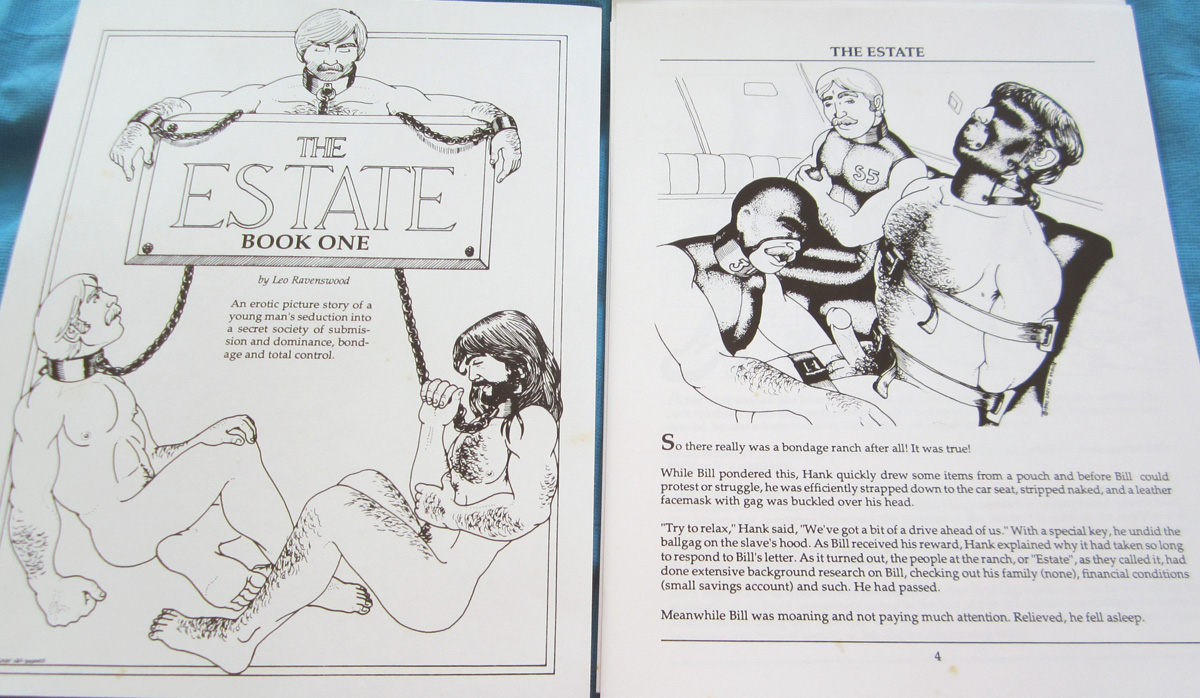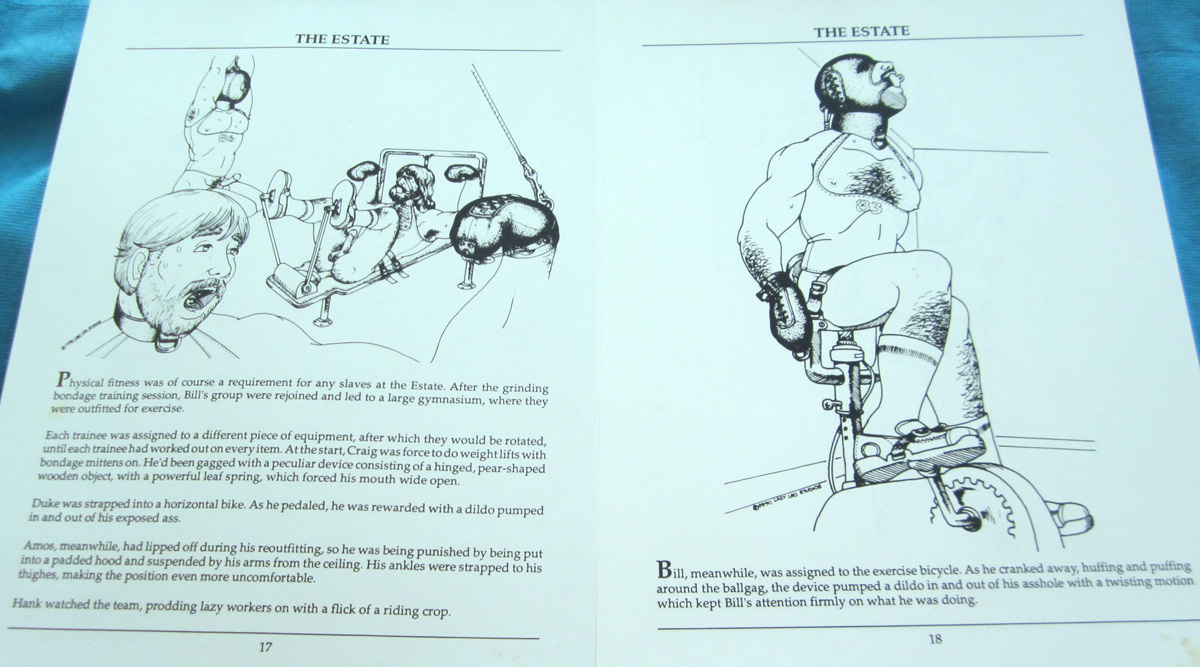 The description of this item reads:
"'An erotic picture story of a young man's seduction into a secret society of submission and dominance, bondage and total control.' This is a portfolio done in Three Books by Leo Ravenswood, author and artist. It is a signed edition, number 53 by the artist and the publisher of the portfolio, Bob Wingate. Drawings are all in black and white, total number of pages is 70."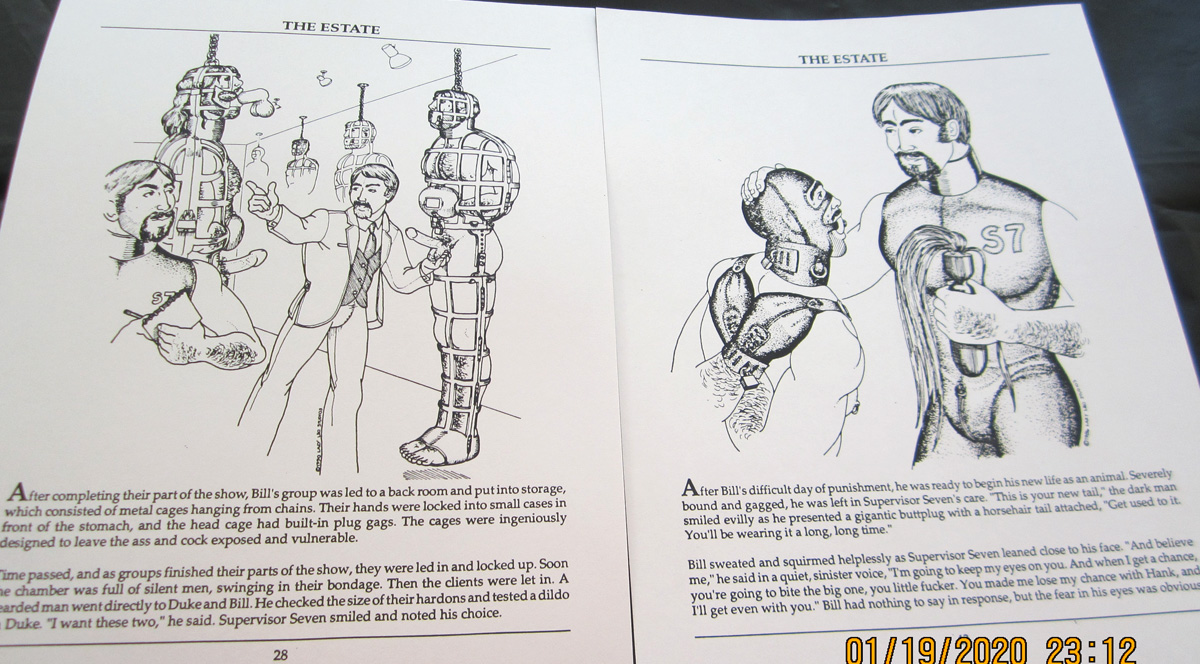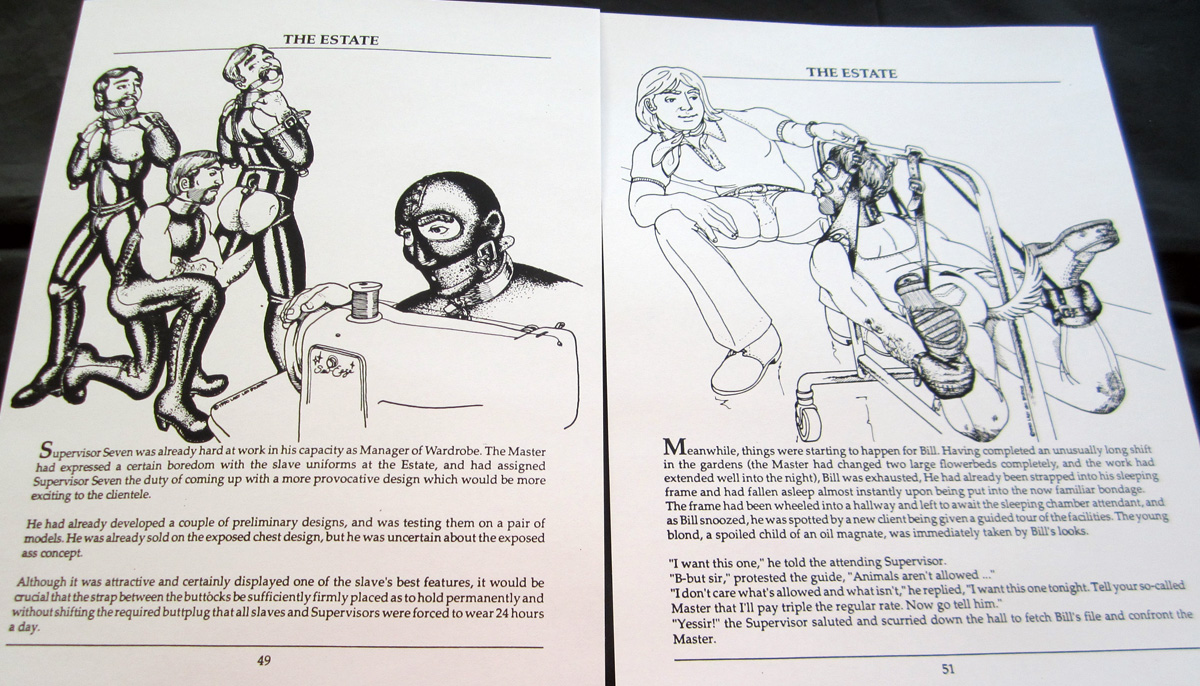 To view this item on eBlay, click here, or look it up by item number — 184143837281
Note: This is an "adult only" item at eBay so you have to verify your identity to view.
A bit more about Leo Ravenswood, who is arguably one of the most important male bondage erotic artists:
Mitchell of the popular Mitchmen site writes, "He covered the more exotic byways of bondage fetish such as pony training, lace up restraints and body bags, head harnesses and suspension … His captives are forced into restraining sleeves and made to adopt awkward positions which are both painful and humiliating."
You can read Mitchell's full write-up here.
Also check out the stories Bondage and Two Weeks in a Cage by Quandt, who says he was inspired by the bondage artwork of Leo Ravenswood. Back in the days before Twitter and Tumblr, Leo Ravenswood's work was featured in magazines like Drummer and Bound and Gagged.