By Nitro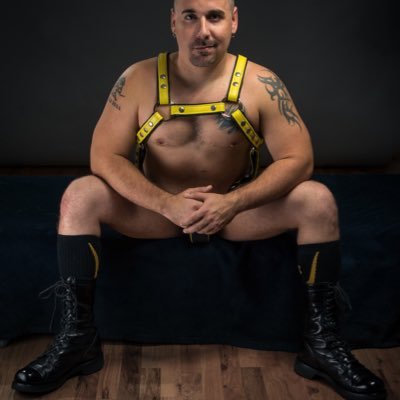 In Ian's storage confines he heard the earbuds in his hood turn on, and he knew that SIR was up to something.
"Good boy – now get to work. I'm fucking horny and need to get off." He heard his SIR growl in his deep gruff voice. And this made his own cock throb in the spiked chastity cage and made him growl into the gag and start sucking on it with earnest. He just KNEW that SIR was watching him on the camera so he wanted to please his SIR. He started to slowly wiggle in the sleepsack, thus triggering the heavy electro, and he began panting as the shocks hit harder.
He pictured SIR in full leathers and enjoying an Asylum cigar as he had his cock serviced and the visual was driving him wild. His cock was steadily throbbing harder into the spikes in the cage, and fucking hell it hurt. Jake continued to clench on the fat plug and suck on the gag in time with one another, wishing they were both a little bit bigger as the predicament went on.
What the fuck was he thinking – BIGGER?!?!