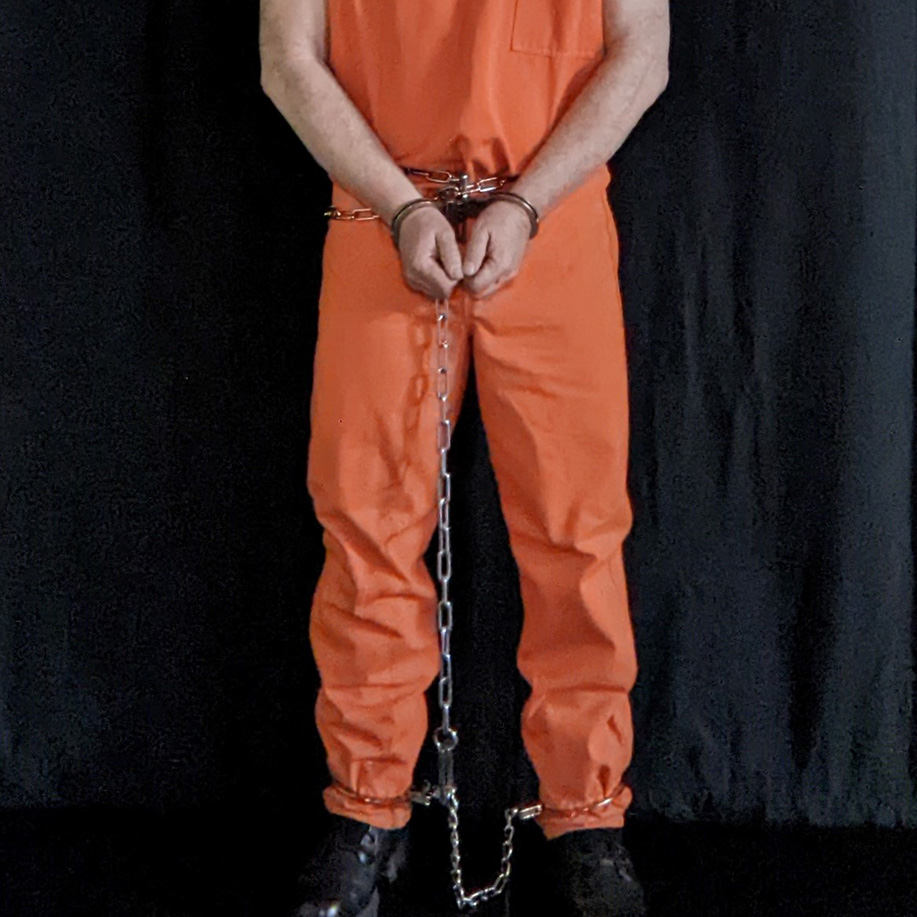 By socalbd
I was half asleep most of the time in the pit.   Even though it was dark it wasn't completely black out conditions and my eyes adjusted to some vision after a while. Matt was still lying next to me with our shoulders touching. The sweat was pouring off of us with the pit becoming hotter as the day progressed. Our chests were slick with sweat and the camo pants we were wearing became damp from the sweat. It was impossible to wipe the droplets from our faces with our hands cuffed behind our backs. Every now and again a bead of sweat would end up in my eye and the stinging sensation would catch my attention.
Matt and I didn't talk much to each other after our initial conversation when first placed in the pit. Every now and again we would smile to one another, put a head on the other's shoulder or share a kiss. They were simple gestures of encouragement that didn't take much energy.
I knew I was starting to get dehydrated in the heat and I could tell Matt was getting to that point, too. Neither of us had even had to take a piss the entire time we were in the pit which I guessed was dragging on to late morning or noon time.
We both sort of sat up when we heard sounds outside the steel door above us. My shoulders were aching and on fire from having the wrists cuffed behind my back without any relief for so long.