By Nitro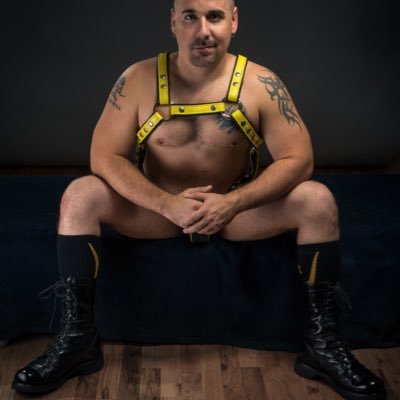 Hey y'all – I wanted to say THANK YOU to everyone who has reached out to me lately to give me feedback and support for my stories. You have helped inspire me to get back into writing, and I have some fun stuff coming.
I have had a whole lot going on in real world land lately that has needed my focus, but now I'm back! Let's do this! Please feel free to reach out to me and tell me what you think of my stories.
—Nitro
***Recap***
To recap where we left off – SIR and Dallas had just finished an intense 69 skullfuck with one another on one bed and spit their loads down my funnel gag. Shea and Tom were fucking Bill from both ends in the sling. Bill has been locked in self-inflicted chastity for eight weeks. Then that just leaves me—the gimp. I am sitting on the floor with my feet pulled in toward my ass and pressing the heel of my wader boots into the base of a huge plug up my hole. I'm in head-to-toe rubber with a funnel gag in place and restraints on my ankles and wrists. A thick catheter is lodged in my cock which has a tube connected to my funnel gag. Twelve padlocks are holding everything in place and the keys are all sealed in a time safe with one hour per padlock. We started with 12 hours… I have no earthly idea what's on the clock now, but it feels like it's been DAYS already. My nipples are on FIRE from the clover clamps at their base and the talon clamps at the tips. The numbing cream on my cock has long since worn off, which tells me it's been at least a few hours since we started, but I can't move enough to get friction on my cock to even think about getting close to shooting.