By Nitro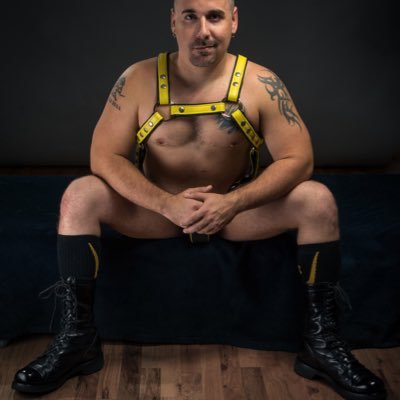 Jake cut the end of his Asylum 13 cigar and lit his torch, slowly rotating the cigar in his lip as the flame lit the tip as he took drags.  Taking nice deep drags and exhaling the smoke, he savored the flavor of the stick while watching the bound Meat in front of him continue to sweat.  Thick clouds of smoke surrounded his face that was slightly obscured by the leather Muir cap.  This encounter is going to be deliciously slow.  He wants Ian to realize exactly what he's up against.  Jake has been setting this trap and preparing the bait for a very, very long time.
GRUNT
*pause*
GRUNT*
Ian can smell the cigar, but he can no longer see SIR and the amazing gear he put on.  "FUCK, i just want to see him puffing that cigar." He thought to himself.
GRUNT
Ian knew he was truly screwed.  His shoulders were on fire being held in this position after such a hard workout, his back was stiff from not being able to move, his asshole and balls just FUCKING HURT.  However, his cock had never in his life been harder.  He just knew that the slightest touch would make him shoot his load all over the place… oh god this would all really hurt then.  He continued to pull against the restraints slowly, testing them, hoping one of the pulleys would give him the slightest amount of relief. Of course due to the position any movement in the slightest caused him to inadvertently tug on the pulley connected to his nipple clamp chains.
GRUNNNNNNTTTTTT