By Nitro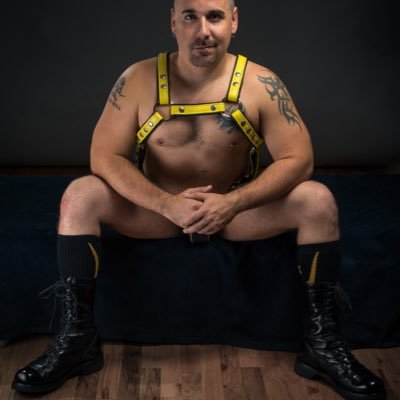 SIR continued to rub the back of my head while he and his friends continued to catch up, laugh and tell stories. They were all sitting around and enjoying an afternoon cocktail and occasionally looking over at the rubber toy that was on its knees beside SIR. SIR snapped his finger and pointed at the ground in front of him so I immediately went over on my hands and knees and flattened my back like a table. SIR lifted his boots and laid them across my back like a footrest. Feeling the weight of his boots pressing me down made me groan into my gag and the position was making the zipper of my suit press the monster plug in even deeper.
"MMMPPPPHHHHHHHH"
"Sounds like he is enjoying his place for sure, SIR," Tom said from the next seat over. "Too bad we can't get to that plug – I would definitely like to piss in it later when it comes out. With your permission of course."
"Oh I promise you will get the chance Tom. He will be well worn out by then I'm sure," SIR said.