By GratDelay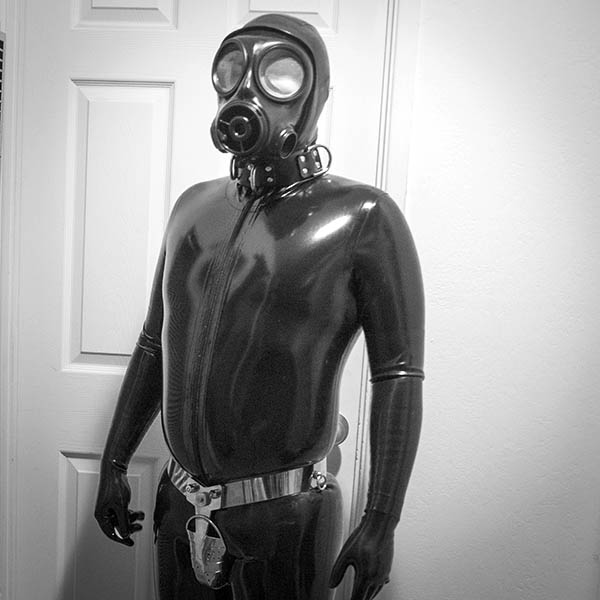 Disclaimer: The characters in this story are above the age of consent, but that kinda goes out the window since they engage in non-consensual behavior. The fact that it turns out all right for our fictional protagonists' relationship doesn't make it OK IRL. Always keep it safe, sane, and consensual. Even if that means you have to learn how to communicate better.
Some details I left vague intentionally, so you fill them in however will make you more horny.
This story is dedicated to Strappeddown, who inspired me to go back to work on it. And to Padlock86, who forced me to finish it.
Aaron
It was a good thing the box was still in the equipment room and not at my place last night, or I would have broken down and jumped to Phase 3 ahead of schedule. Now I had classes to keep me away from temptation until practice. Toben was looking pretty haggard, but surprisingly, instead of looking desperate he looked focused and determined. What plan was he hatching?
I had backed off on the brem seeping into his body before I went to bed. I didn't actually want him to get expelled for trying to rape someone. In fact, I didn't even want him to lose the game this weekend. So I was trying not to send him over the edge. Yet. So I didn't add any more to his system until practice was over.
I had to grin with satisfaction when I heard some of the other players talking about him. Word had gone around about his "lucky jock". I bet Toben was surprised as I was when a few of the other players kept theirs on too. One of them had stuck a team decal on his. So then Toben was free to take showers after practice again. The three guys took a lot of shit from some of the other players, but they were all popular enough that they when they did crazy things they were more likely to be imitated than shunned. Who knew how many would be wearing them tomorrow?