I recently finished "My Leather Life: Early Years" by Peter Fiske, narrated by Thomas V. Peterson, and I can't recommend this book enough!
It's available for purchase on Amazon.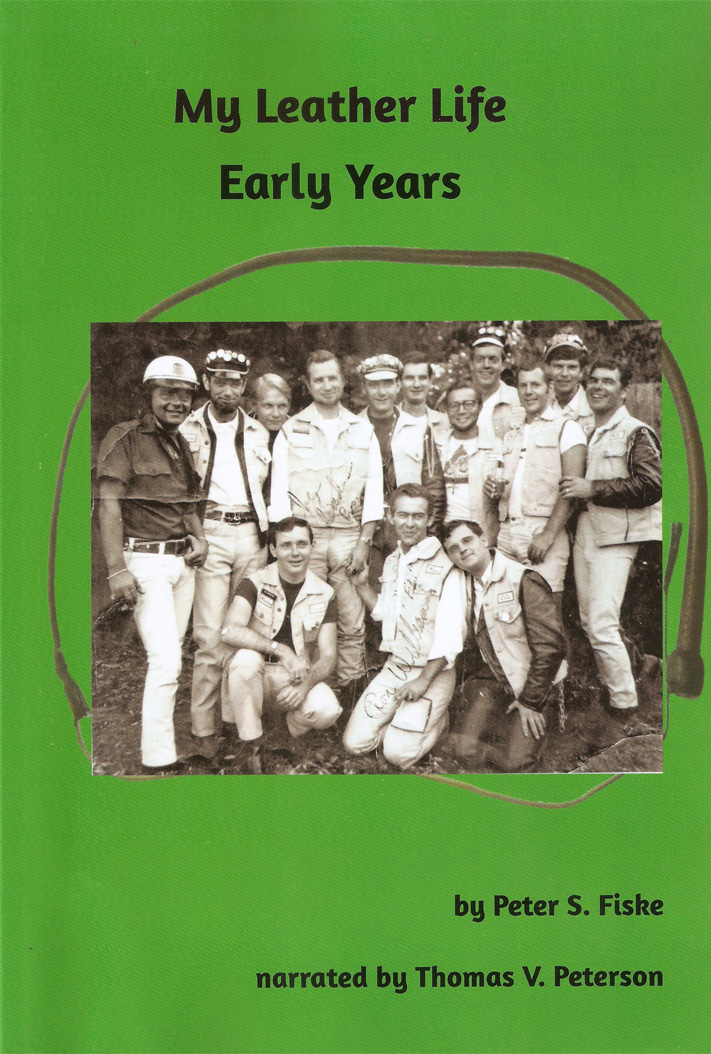 Peter is one of our most passionate and loving of leather elders, who is well known in gay s/m circles as an expert in flogging and whipping. For anyone interested in learning more about this topic — as well as anyone who wants to understand more in general about who we are as kinky folk and where we came from — this book is highly recommended!
Peter shares personal stories of growing up in New York City and discovering a sexual interest in bondage and spanking at a young age. He also tells of serving in the military in the segregated South and finding leather sex at a dirty movie theater in Times Square. All of this takes place pre-Stonewall! Speaking of Stonewall, Peter was also a patron of this famous bar and tells of being present at three different raids before the famous rioting took place in late June 1969.
Peter was also active in the leather scene in San Francisco, meeting many of the "old guard" leather men of the day and joining a back patch club and attending leather runs. Peter later became active in brotherhood organizations, including The 15 Association, the Chicago Hellfire Club and Delta.
"'My Leather Life' reads like porn, but it is my life," Peter shared in a recent posting on Facebook.
"All of our stories matter. Mine is no different than any of my readers," Peter continued. "I have been lucky to live at the center and to find love. If you take one thing from my book, it is that it's in your power to live authentically and to find your love and your friends. Drag queens told me that in the 60s. Be real. You can be real too. All it takes is courage and a glad heart."
The group picture shown in this blog posting is in the book and is also from Peter's Facebook page. The caption states that it is from the Folsom Fair in San Francisco in September 1991 and shows, from left, Shadow Morton, Coulter "Colt' Thomas (who was the fifth International Mr. Leather and Peter's lover), Sky Renfro, Peter himself, and John.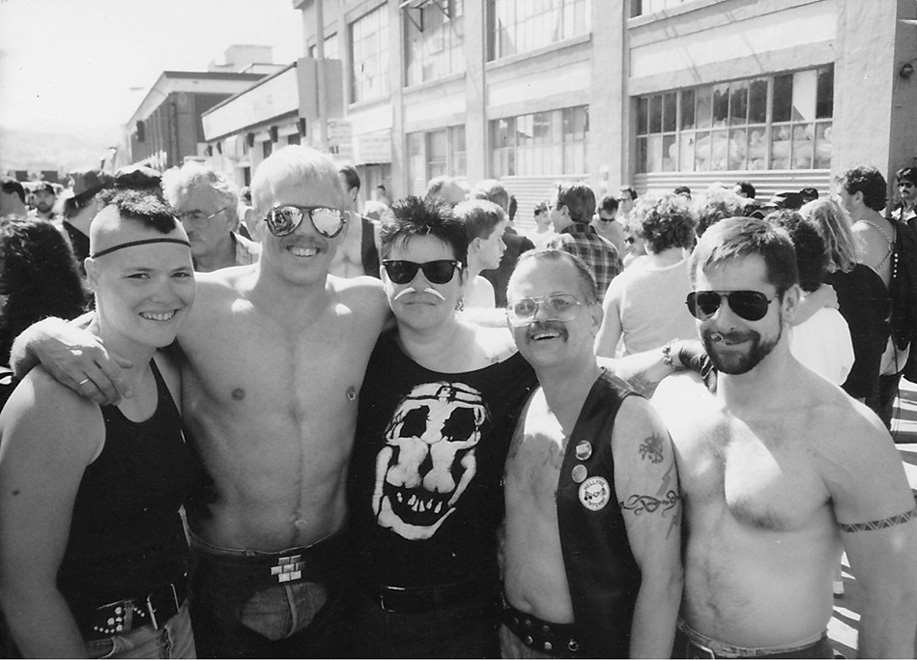 I absolutely loved reading this book. I'm inspired not only by Peter's passion for leading an authentic life but also of his stories of standing up for those being discriminated against, including men of color, drag queens and those who are transgender.
But for me the most moving passages were those in which the author describes the way he plays. When Peter flogs or whips a bottom in a leather scene, he does it as an act of love.
We should all be more like Peter.