By Cutieboy90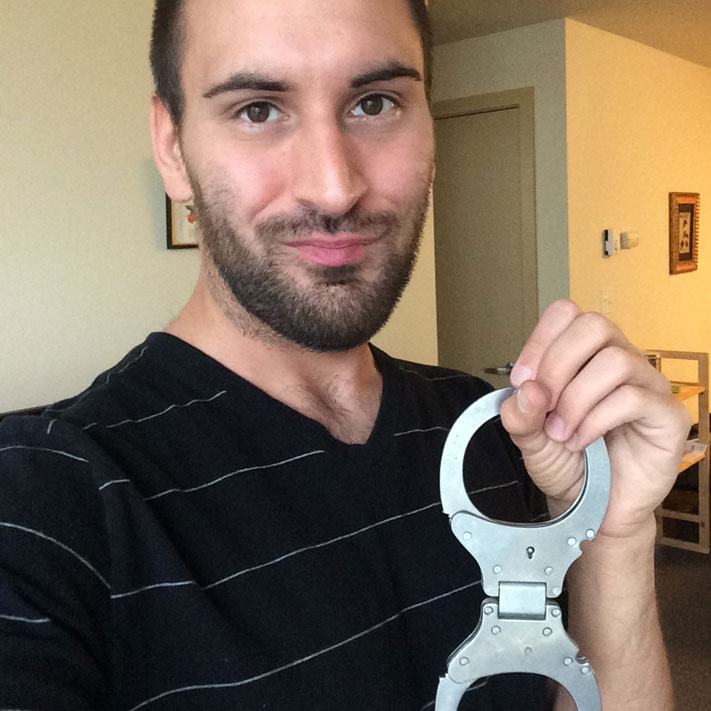 "U-ughhhh…" I groaned softly through my ballgag as I blinked my eyes open. My neck had a crick, and my jaw ached terribly.
"Hey bud," a deep voice spoke from above me.
"Huuuuhh…?" I looked up at the handsome face of my partner, Jake. He smiled warmly as he stroked my face.
"Yeah, you fell asleep there for a bit," he said. I tried to stretch, but quickly found I was still in bondage. My hands were handcuffed to a chain around my waist, and my legs were cuffed and drawn up to the belly chain as well, essentially pigtying me.
"You're so cute when you sleep," Jake hugged me closer and nuzzled the top of my head. "I've missed this." I nodded in agreement, nuzzling into his broad, muscular chest.
Jake was still wearing his uniform, boots and all. He liked wearing his uniform at least as much I liked seeing him wear it. Not only for the kink reasons, but personal too.