By Cutieboy90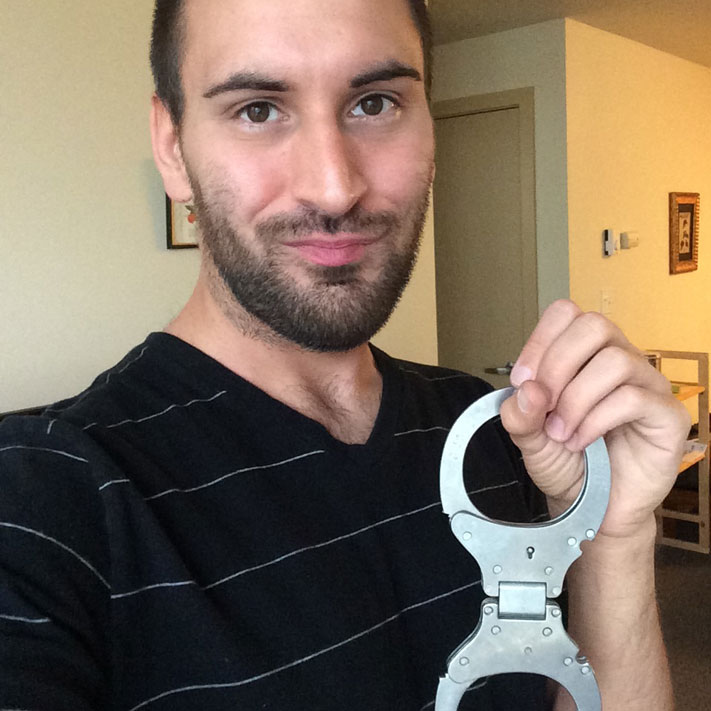 I had one goal. Just one. Over and over again I repeated that one rule, just the one; no matter what, I was not to cum within the next minute. And when that minue was over, then set the goal again for the next minute, and so on and so forth, until my boyfriend wished it.
I was on all fours, naked save for the blindfold tied over my eyes, the ropes keeping me in place, and the steel chastity cage that had been locked on my junk for the past three weeks. Now, this really wasn't anything unusual, as my boyfriend Mark and I are bondage addicts, and while we're both switches, I tend to be more submissive. Chastity, of course, brings out my submissive side, making it easier for both of us. Today was my milking day, and I was just so fucking ready for it.
My body was shivering with anticipation and horniness. Mark had said he had a surprise for me, and had left me here blindfolded, what seemed to be hours ago. Whatever surprise he had in store, no doubt it had something to do with my milking, or with bondage, or something fun for one of us. My mind would go crazy with all the wild ideas I could think of, each one making my dick strain in the cage, and my full aching balls churn. I'd shoot my three-week load if I didn't mindfully tell myself not to.