Check out these neoprene restraints available from Mr S:
This hood will take away his sight — leaving him just a mouth for you to use however you want. He'll have no choice but to get down and service you!
All the same aspects of the Mr. S Deluxe Leather Straitjacket have been put into this neoprene one. In fact even more, as neoprene has to be reinforced everywhere compared to leather in order to withstand the struggling and pulling that you're going to do when you're strapped tightly into this piece. This truly is a deluxe piece … it's strong but stretchy.
For this and more, click for Mr S.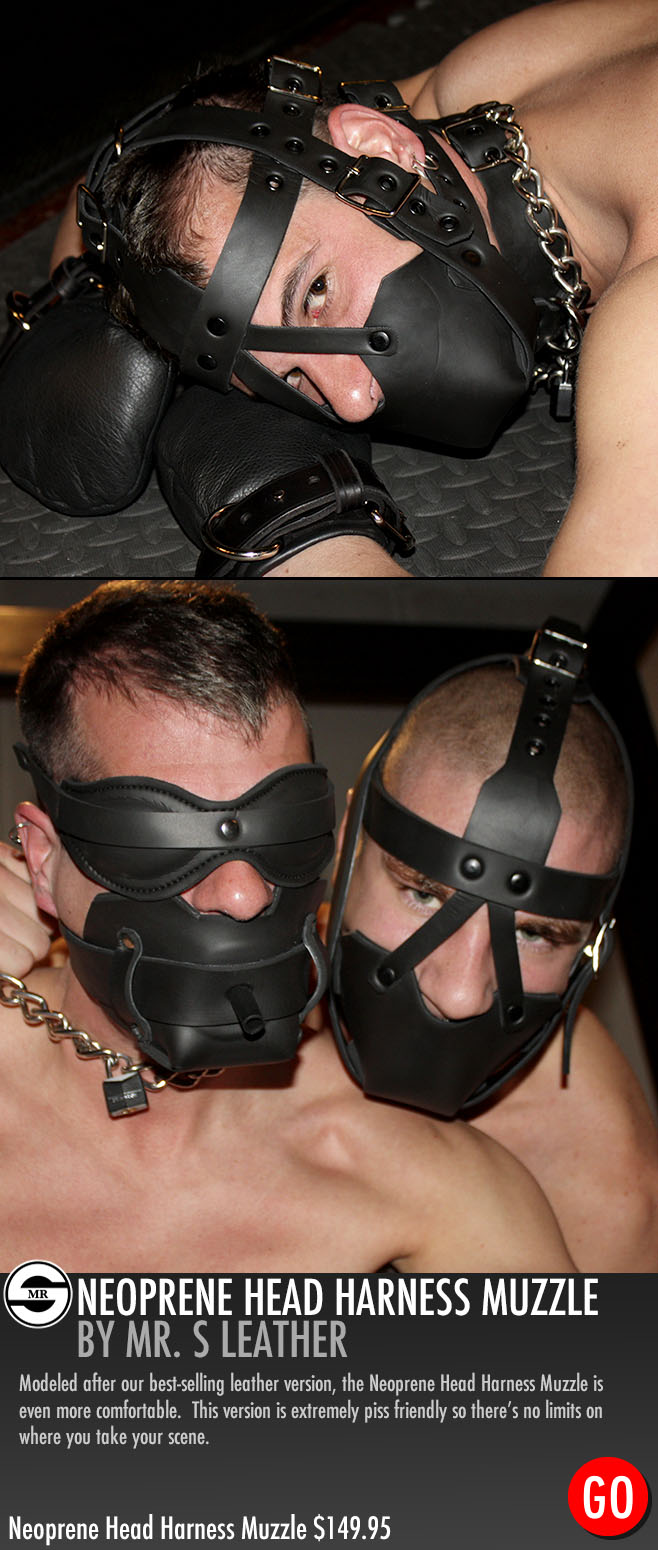 Click for Neoprene Head Harness Muzzle
Available at Mr S