Scroll down for a video.
Out in the backyard, Preston Lee brings out his somewhat reluctant captive Dean Daniels. After oiling him up and taking off what little was covering his dick, Preston spread eagles him to four stakes and begins to play.
Here is a video:
Title of this shoot: Whipping Post and More Part 1
Site: BadBoyBondage.com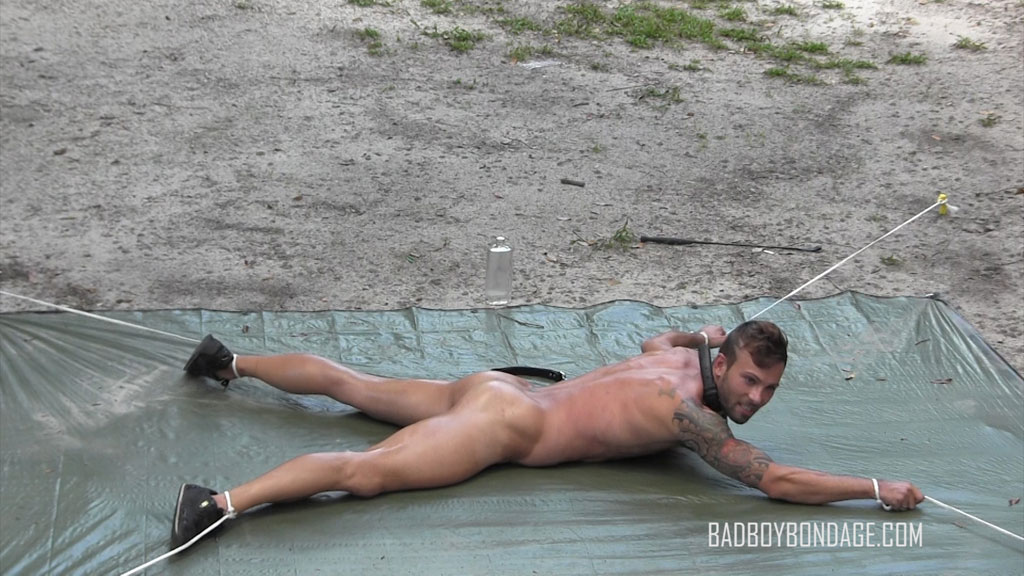 BONUS: Metalbond readers get 40 percent off for the life of their subscription at Bad Boy Bondage!
Also check out Bad Boys Boot Camp