One of this year's Oscar-nominated live action shorts is called "Please Hold" — and it's a film that I think Metalbond readers will want to see!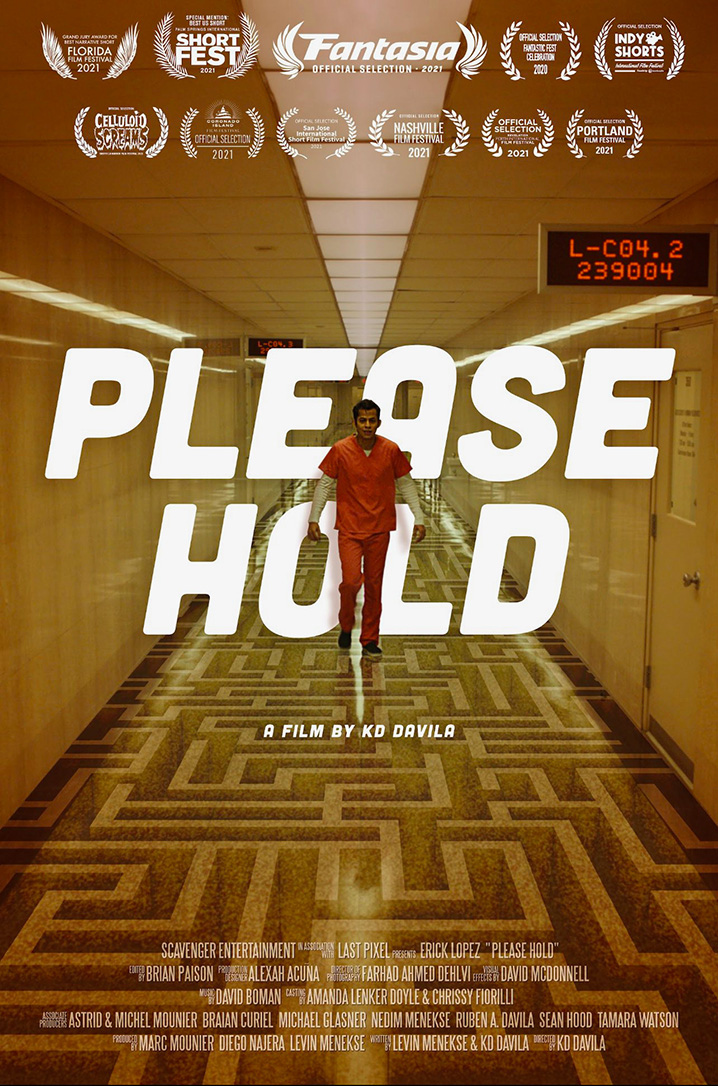 In this 19-minute movie, Erick Lopez plays Mateo, a young man who gets arrested by a drone and finds himself locked up in a futuristic jail. He encounters no other humans in the jail. His only interaction is with a video monitor. The film is an indictment of the for-profit nature of our criminal justice system, but anyone who has been trapped in voice mail hell trying to reach a real person at the cable company will understand the prisoner's exasperation. It also reminded me of the paper clip helper that popped up on Microsoft Word! It's funny except it's also not. This is jail, after all, and the inmate's situation is quite serious, terrifying even.
Beyond all that, I was excited by the clever concept of the actual lockup. Mateo is forced to handcuff himself and self-report to the incarceration facility. I'm told there's a similar experience available in Second Life. I hope that someone reading this will go see the film and use it as inspiration for a story that can appear in the Metalbond Prison Library at some point!
I saw this film as part of a screening at IFC Center in Manhattan of all five of the Oscar-nominated live action short films. Sadly, several of the other films nominated in this category were quite dark in terms of subject matter, so be forewarned. If I had to do it all over again, I would have walked out after this film, the second of the five, was shown and skipped the others.
Click for the film's official Facebook and Instagram pages.
The IMDb page for "Please Hold" is here.
If you see it, definitely let me know what you think!