By boyryan54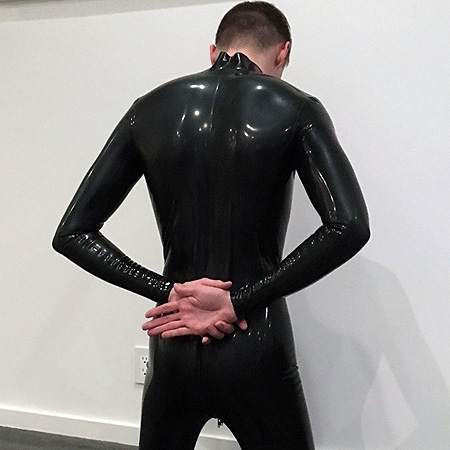 The hunt is on. Gimp is curious who will win…Will it be Master Mike? Master Robert? Or maybe Master John and Master Alex? Or Master Gary? The gimp's mind darts between each of the men it serves as it ducks between the crowds at the convention. While the gimp desires each Master for their different techniques, it doesn't want to make it easy for them. The chase can be fun. Gimp's mind flashed to a few weeks ago.
It was Master Alex's idea. Let the gimp loose in a large public event, and see which of the Masters can "bag" the gimp. The winner gets to claim the gimp as His full time property, though it is still devoted to the group. Gimp loved the idea. It was high time it moved in with one of the Masters full time and took its training to the next level.
Gimp had spent the last four years while in college training with the group; five Masters who all knew each other and wanted a devoted rubber sub to train and share. Since gimp graduated recently and was without too many attachments, it would be easy for it to move in with a Master. But it was Master Alex who suggested the hunt idea to keep it fair.