Written by ty dehner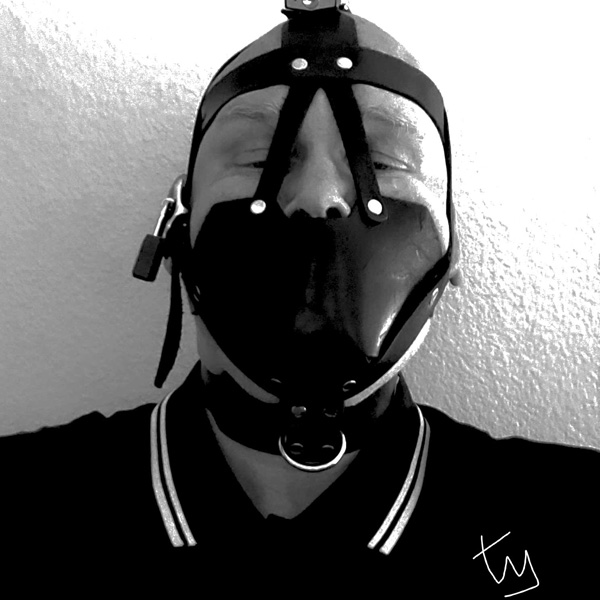 The warmth envelopes Ben, dark and alone; the man is so calm, so safe. There is the natural rhythm of his breathing, which he hears so strongly. That is the only sound in this void that feels like floating in water. But Ben is dry, well, other than the sweat he feels dripping off his head. Gently, Ben's senses are coming back to him. The feeling is so serene that his body is in no rush to return to any part of a real world.
No, this dark seclusion is the perfect place. But the man's curiosity isn't calmed by this safe place. With the sound of his breathing, Ben gets the urge to yawn. As his body and face stretch, Ben finds that his lips cannot open to release the exhaust of air that the yawn draws from his lungs. Lifting his tongue, the man tastes the slight flavor of leather, with his teeth digging into a soft tube that allows him to breathe through but unable to speak. Sighing, a memory creeps back into Ben's thoughts.
With the memories floating like clouds in his mind, Ben instinctively lifts his right hand to touch his face, but he finds that he cannot move his hand. Sensing more feeling on his skin, Ben realizes his hand is in a glove; no, it's not a glove as his hand is in a fist. A parting of the fog in his mind allows him the knowledge that he is locked in fist mitts. As hard as he tries, Ben can't raise his fist as he starts to take in the scent of warm leather through his nose. Slightly moist from his sweat, the leather is strong but mixes with a metal smell. As the man connects with his breathing, he feels pressure on his chest, causing the movement of his lungs to be restricted. There is a weight wrapped about his body.