By Cutieboy90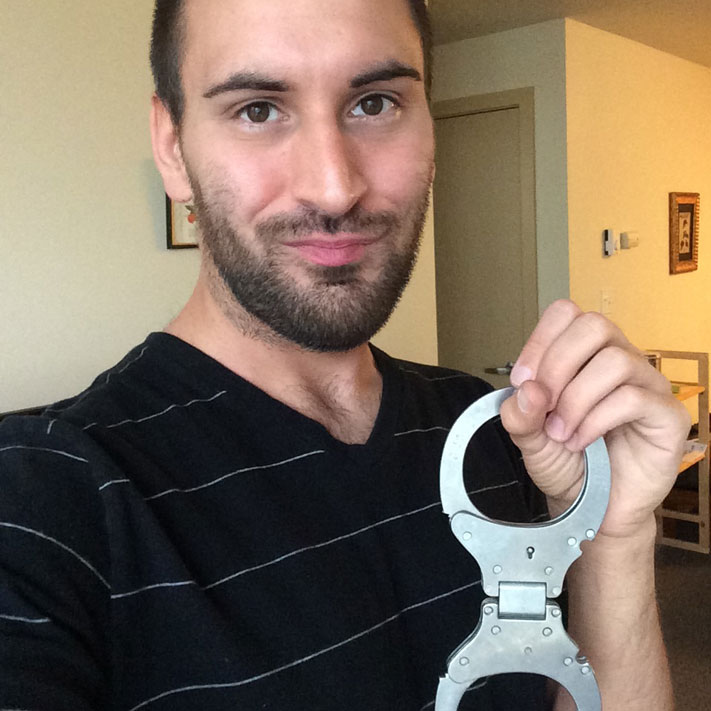 It had been hours. I was naked, hogcuffed, ballgagged, with a huge electro plug humming away up my butt milking my prostate after five weeks of chastity. All I had to do was not orgasm until Mark said it was time.
Speaking of Mark, he'd been flipping through the various sports channels, watched a few games, a bit of news, and switched to a sitcom for a bit too before turning back to basketball. All the while, his big feet were all over me. In my face, resting on my shoulders, stroking my back. I was drooling heavily on my ballgag, and leaking constantly through my chastity cage, moaning as he pushed on that gigantic plug.
This was torture. Plain and simple, I thought to myself. Four hours, and I was still horny as hell, fighting back the urge to cum, and I was exhausted. I let out a whimper and a torrent of drool. Mark looked over, taking his feet from where they were resting on the small of my back. He leaned closer to me.
"Aww, whassa matter? Bored? Well I suppose you can't see the TV…" His voice had such a patronizing tone, the teasing sexy bastard. I rolled my eyes, but mostly my fight was gone. Mark seemed to think for a moment, and then stood up, a twinkle in his eyes. "Got it! I know exactly what'll cheer you up. Be right back." He darted into the other room, and returned a moment later with some nipple clamps.