By Nitro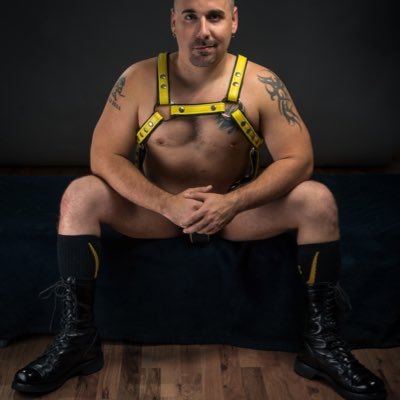 Jake turned the lights down a bit over his toy and sat back, enjoying watching the peaceful sleep he was enjoying.
It's only been three short days, but it feels like he has had his new boy for much longer. While Ian slept, Jake started silently preparing some things for the evening ahead. He walked over to the short but long steel cage and opened the door and slid out the floor panel. The cage was long enough to hold a man lying flat, but short enough that it can't sit up, being only about 18 inches tall. He laid out the leather sleep sack with built-in arm sleeves.
He walked over to Ian and while he was still asleep he started working his cock into a small cock cage with imbedded dull spikes inside the crown. As he was just about to click the lock shut he noticed his boy was slowly waking up.
CLICK
GRUNT
"That will keep your wood under control for me, faggot." He said as he rubbed the very sore balls.
GRUNT
He reached over and started up clipping the restraints, and helped his boy sit up on the table. Ian was moving awkwardly because of the thick posture collar, but he slowly sat up and put his full weight on the large plug up his hole.