By Cutieboy90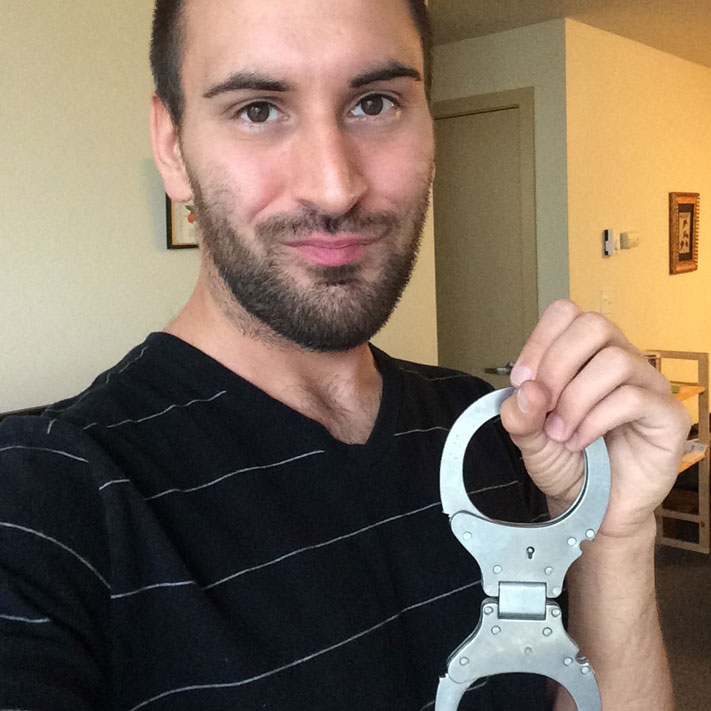 My name is Todd. Todd Silver. My mate and I met many years ago, when we started working at the copper mine. His name is Ryan Gold, and he's the cutest, sweetest ginger you could ever imagine. Anyway, we fell in love very quickly, and though we had to stay discreet for our safety, we did exchange vows. We love each other so much. I even went from being a totally dominant, top stud to being a completely versatile switch, but just for him.
It all began on his birthday. I had given him a new set of leather bondage cuffs, a stainless steel cock ring, and a leather muzzle. He was so excited, but instead of putting them on, he said to me: "Todd? I know it's different from usual, but… Tonight, I would like to tie you up, and fuck you."
I was a little surprised, but not opposed. So, I said "Absolutely. I love you. Happy Bir-mmmmpph!!" Cut off as he buckled the muzzle over my face.. Next, he strapped me down to our bed on my back, my large, stiff cock pointing to the ceiling. He had to squeeze my balls to make me soft so he could put the metal cock ring on. But soon enough, I was ready for him.